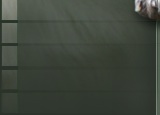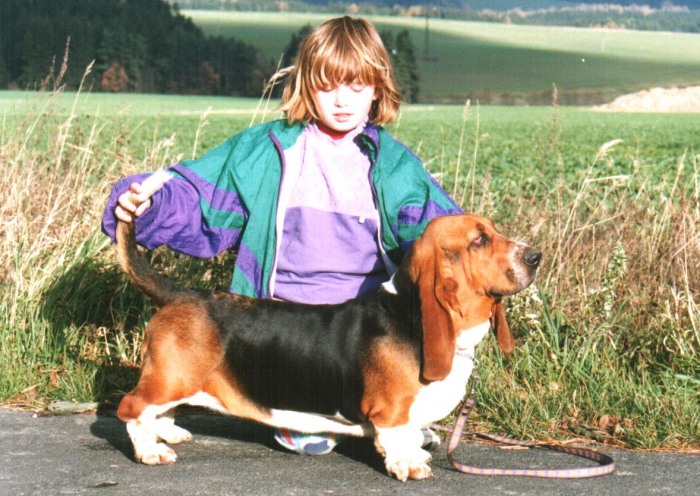 Aicha was aour princess, that we choosed from a litter sired by our Dino, bred by family Gregor in Kryry in 1997. She carried outstanding blood od danish kennels Olympos and Scheels. Aicha really grew up into a beautiful female. Together with female Judita, born in the same year, created duo, which presented our kennel at shows from 1998 to 2002. But at that time there were not as many shows as today. Aicha Ignore obtained as the first dog in our kennel title Junior Champion, what was a brand new title at that time.
We were not lucky in breeding on Aicha - she had 3 very small litters and we have bred only 3 puppies form her. None of them was used for breeding.
In 2003 another female, Kassandra Bohemia Horrido, from our kennel tragically died, which was very hard to get over for the whole owner family. At that time Aicha was after her third litter and we did not plan any more litters on her. By coincidence at was at the day of Iva´s 40th birthday and she decided to make them happy - to give them Aicha as their new pet. We have given them a treasure - Aicha became the most beloved dog in the family. Even today they talk about her with a great emotion. Our princess Aicha lived fine and peacefully in care of family Nahálka, she died in age of 12 years.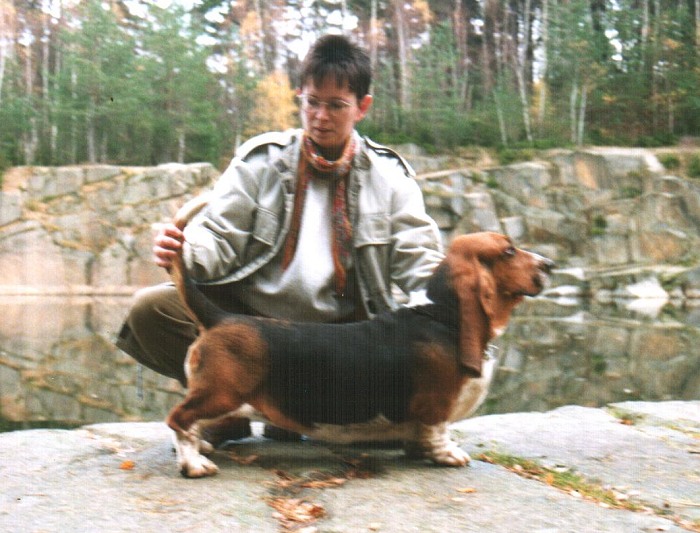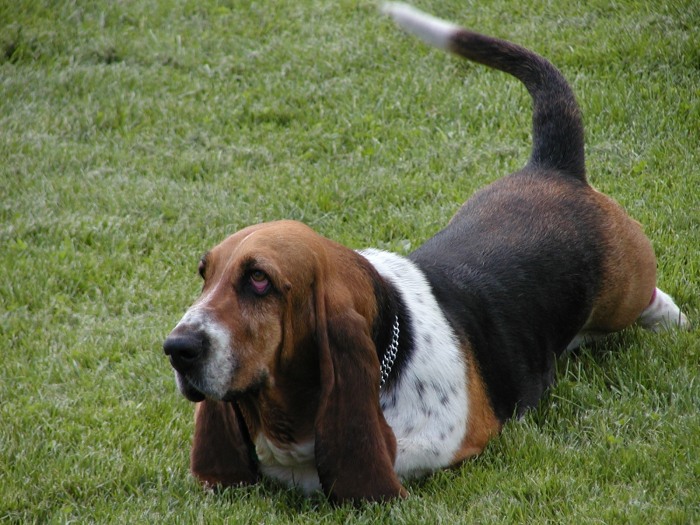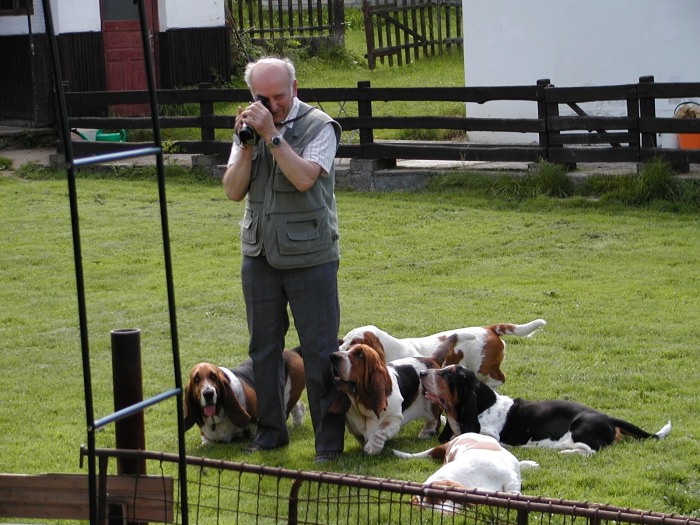 Aicha spent many wonderful years as beloved basset in family Nahálka. Every year they came to visit us and we could see that Aicha is doing well. On the picture: Aicha by side of her beloved owner, who is making a video of our Basset meeting called Hory Doly. Year 2004 - Aicha was 7 years old. Photo: Karel Čáp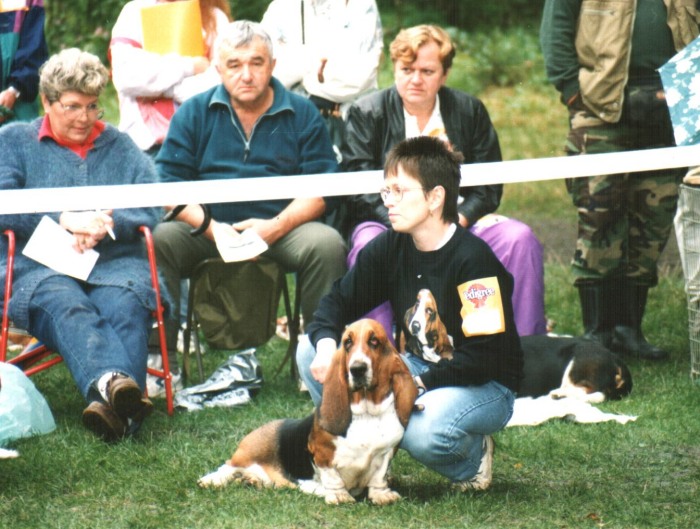 Aicha on a special Basset show, 1999.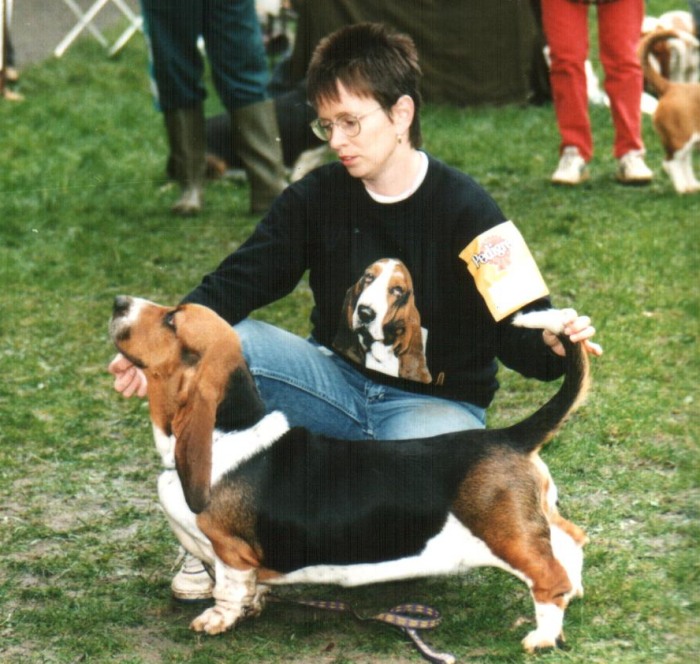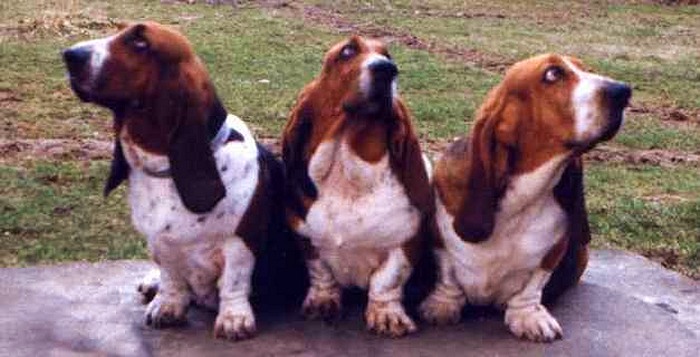 Aicha (in the middle) with her parents - left the dam Ester z Černošic, right the sire Dino Bohemia Horrido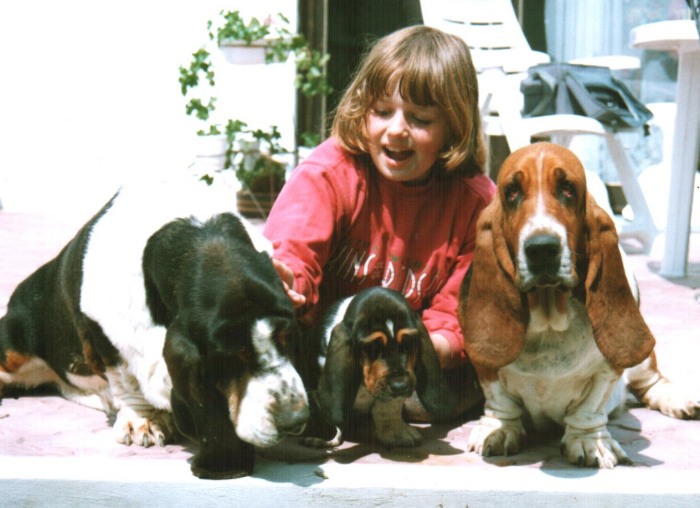 Aicha with her first one and only puppy - Mathilde and her sire Atilla.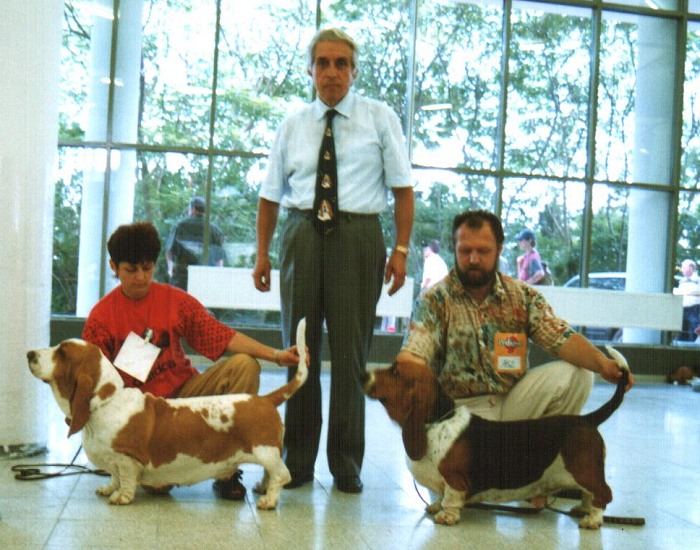 International dog show in Brno 1999, Bassets were judged by italian judge Mr.Ernesto Capra. On the left excellent 1st, CAC and CACIB Kassiopea Dominik (grandmother of Zofia Queen's Hermelín, female we bought later, born in 2007), on the right Aicha Ignore - excellent 1st, CAC and rCACIB (daughter of Dino Bohemia Horrido).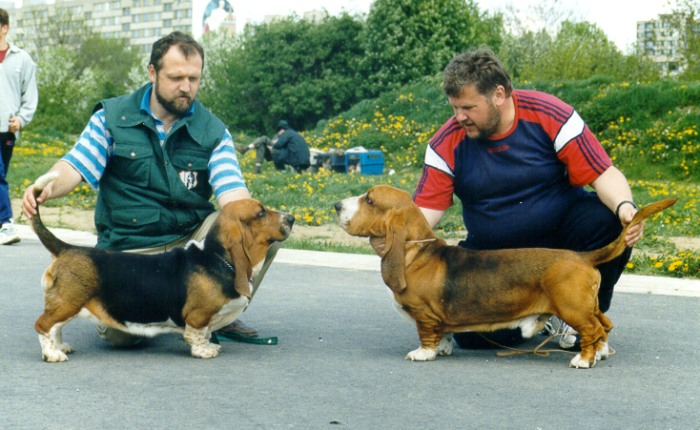 Aicha Ignore and Atos z Arnoldova dvora at show in České Budějovice, where they both get CAJC (judge H.Vogt, Germany, kennel Mainbridge).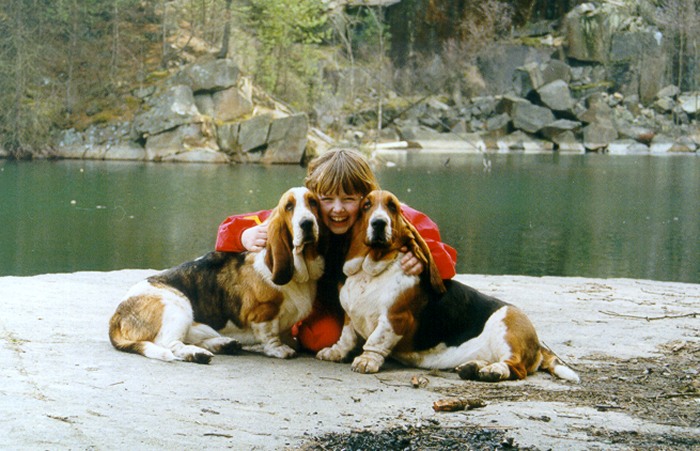 Judita Bohemia Horrido and Aicha Ignore with Eva, 1998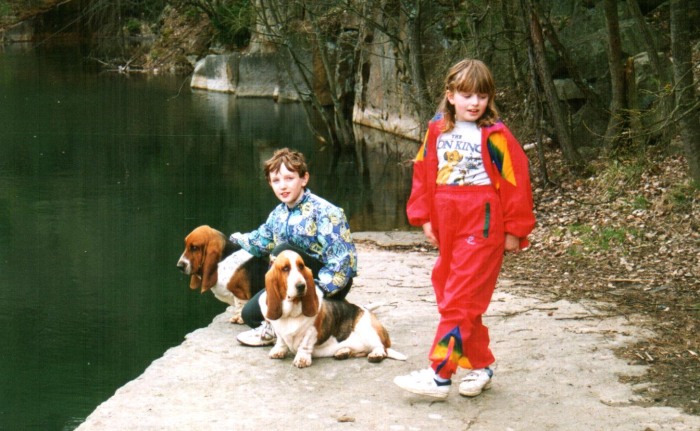 Judita Bohemia Horrido and Aicha Ignore with our kids Honza and Eva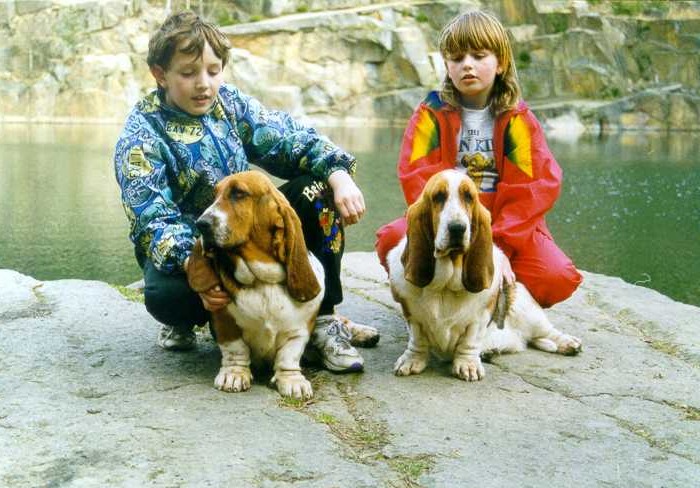 Judita Bohemia Horrido and Aicha Ignore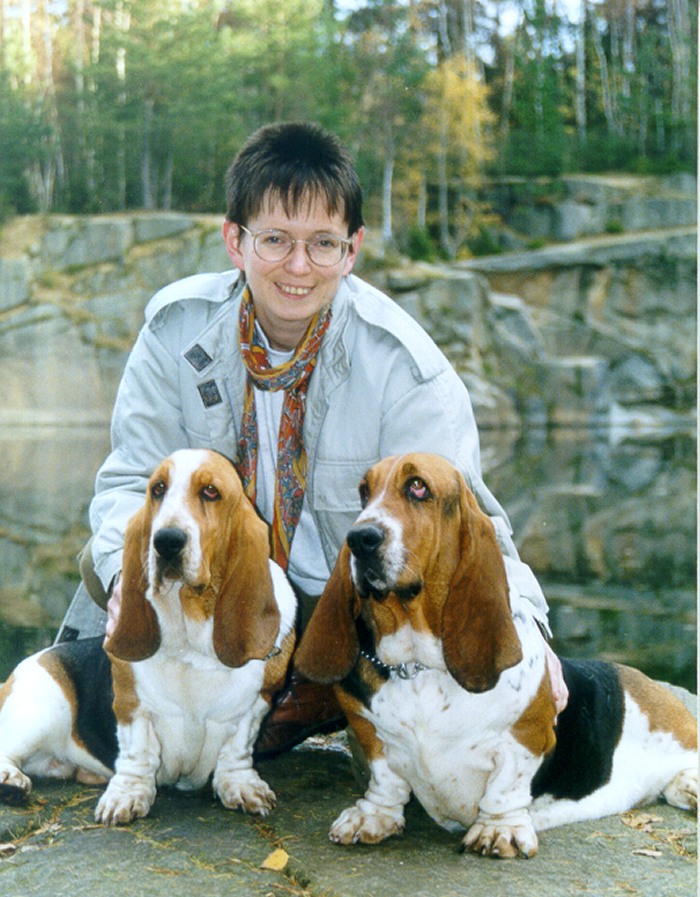 Judita Bohemia Horrido and Aicha Ignore with Iva, 1999