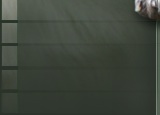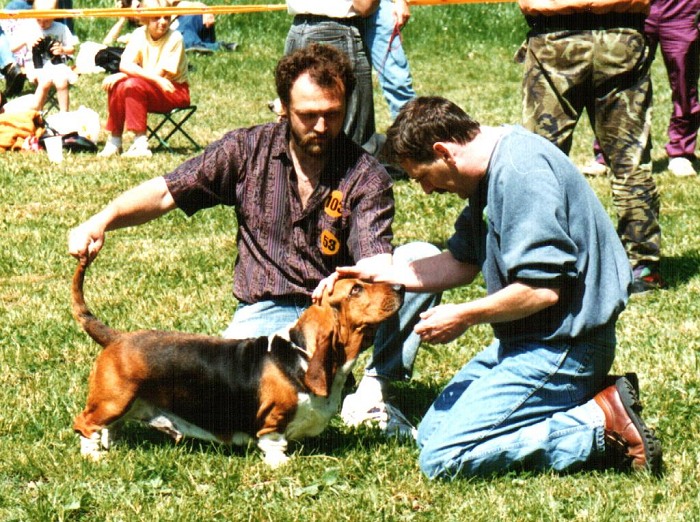 Club show 1994 - judge: P.Sanders (NL) judged out Tanya as Exc.2 rCAC among 41 females.

We got Tanya as a little puppy from danish breeders Anne-Therese Borch and René Bendtsen, who personaly brought her to our home in 1991 and we became very close friends for the whole life. I do not doubt that Tanya had such a great character, because those two amazing people raised her. I am so grateful to them, that they decided to export their puppy to unknown country to people about who they could know only that they are seriously interested in Bassets. Tanya also set basics of good relationship between our kids and dogs, as they grew side by side.
Tanya was another dog, who brought very appriciated Tal-E-Ho's blood line to our kennel. Together with Atilla they gave us excellent litters and some of their puppies we used for further breeding not only in our kenenel. In 1994 Tanya was mated with danish stud male called Ivan (Ch.Moerkeberg´s Ivanhoe). She delivered a nice litter with pedigree that was quite rare in the central Europe. From this litter Dino became well known and demanded stud male.
Tanja became one of the most important females of our kennel,
above all as a dam of Dino Bohemia Horrido and Elisabeth Bohemia Horrido.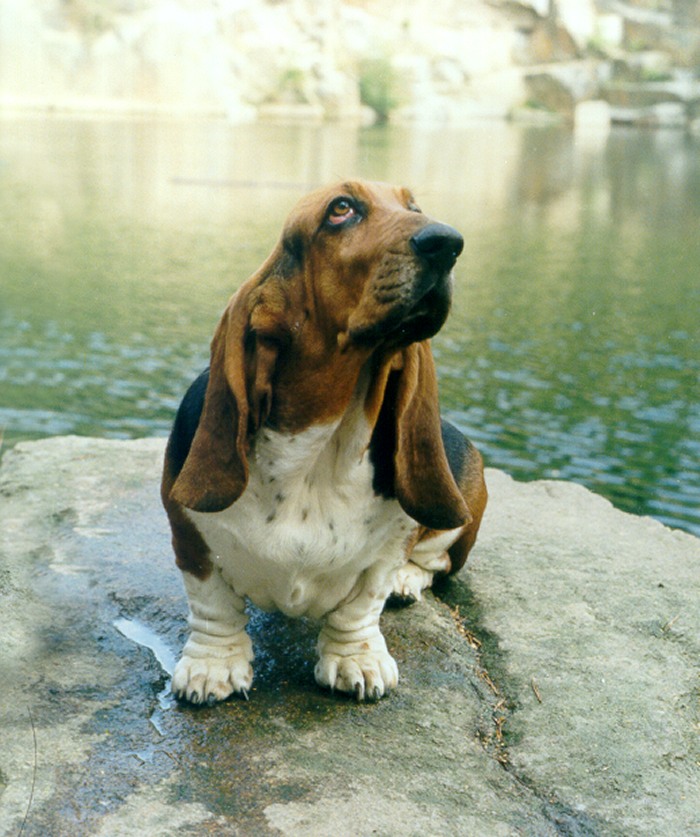 Benoit´s Twyla Tanyana - 15 months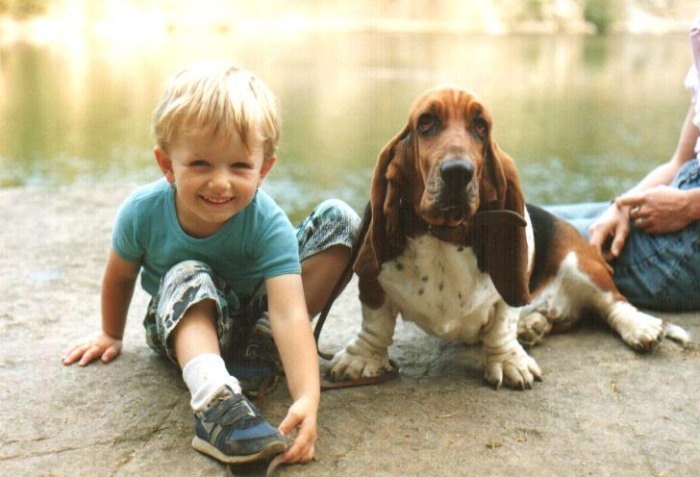 Tanja and her friend little Eva - 1992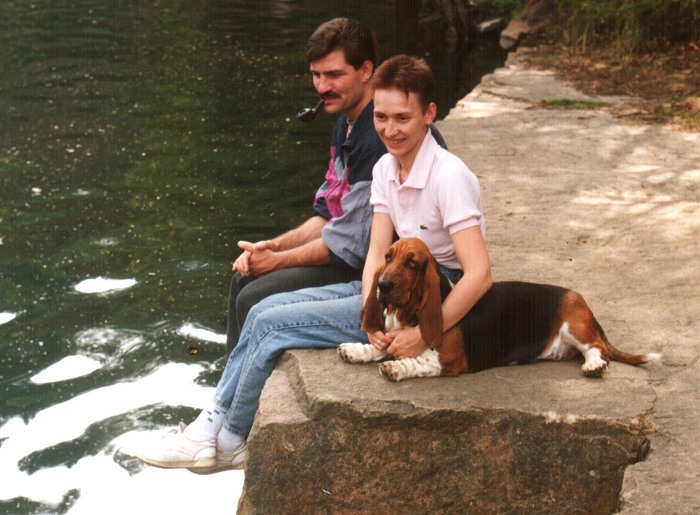 Tanya together with her breeders Anne-Therese Borch and René Bendtsen from Denmark.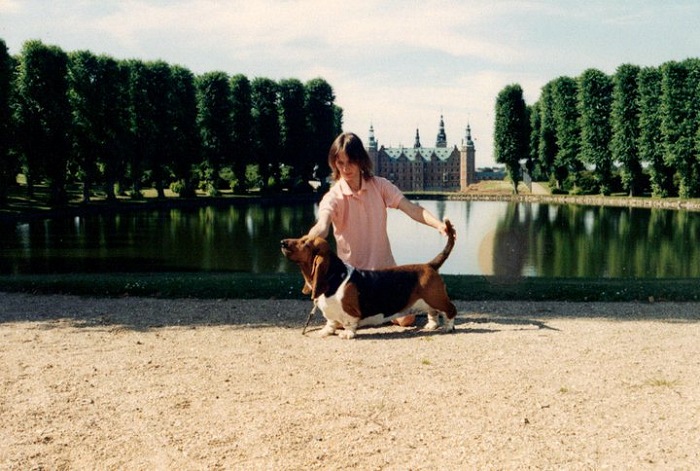 Anne-Therese with Tanya in front of the Frederiksborg castle in Denmark - 1994.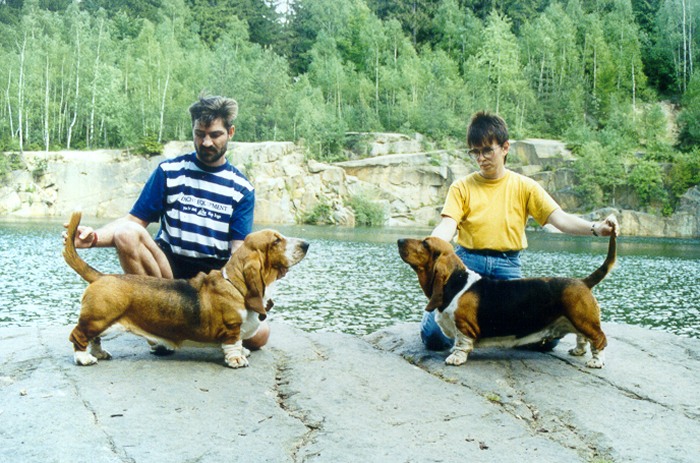 From the left: Benoit's Bugsy Bernard and Benoit's Twyla Tanyana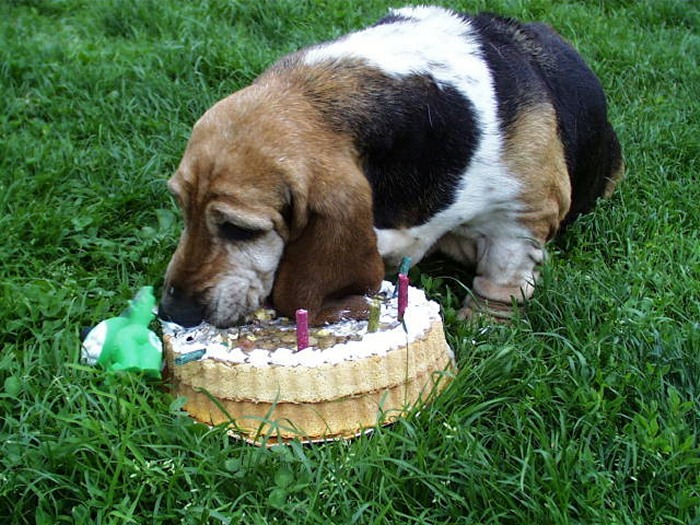 10th birthday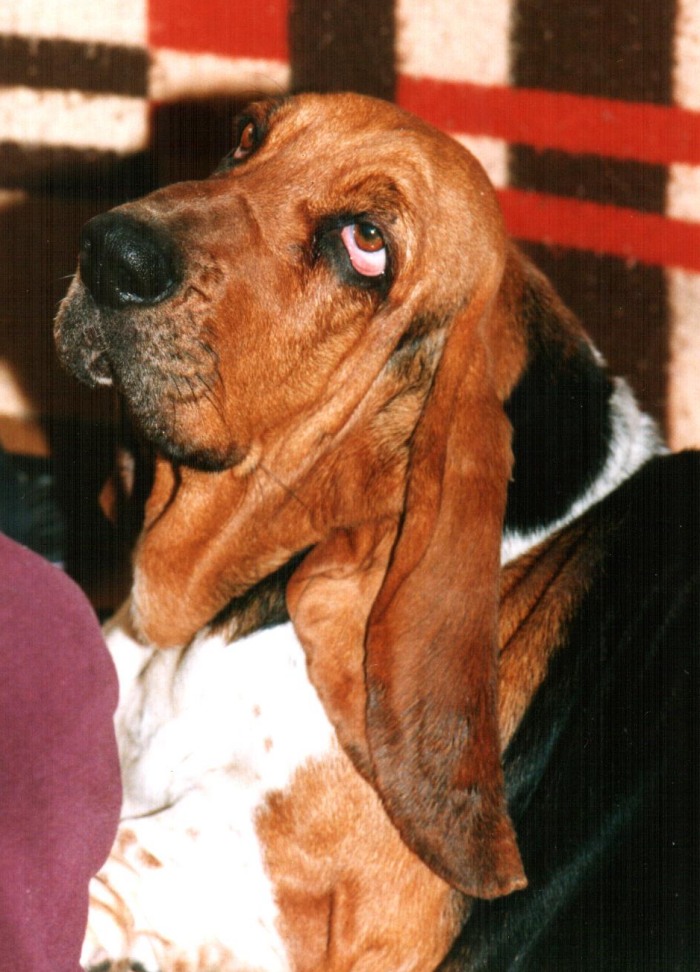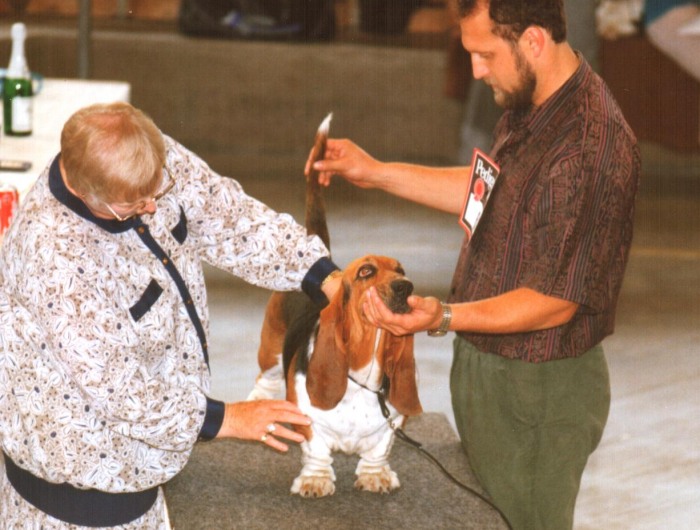 Club show BHF , Germany - 1993: Tanja judged by Pat Waterhouse, Canada


Tanya with her son Christian Bohemia Horrido - 1994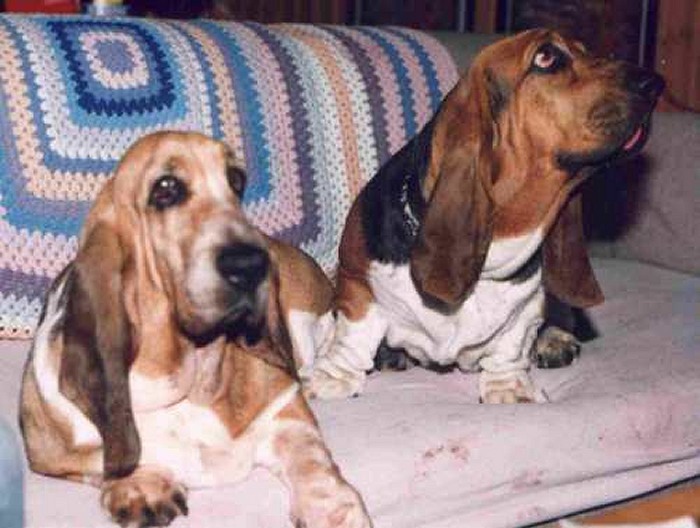 Tanya with her dam Olympos E.L.Cinnabar - 1994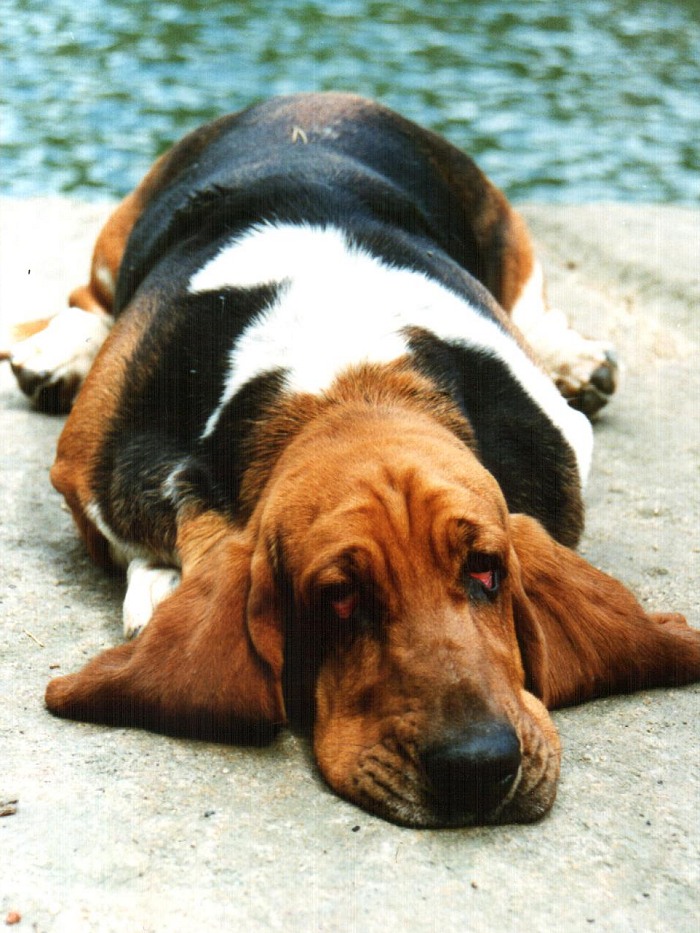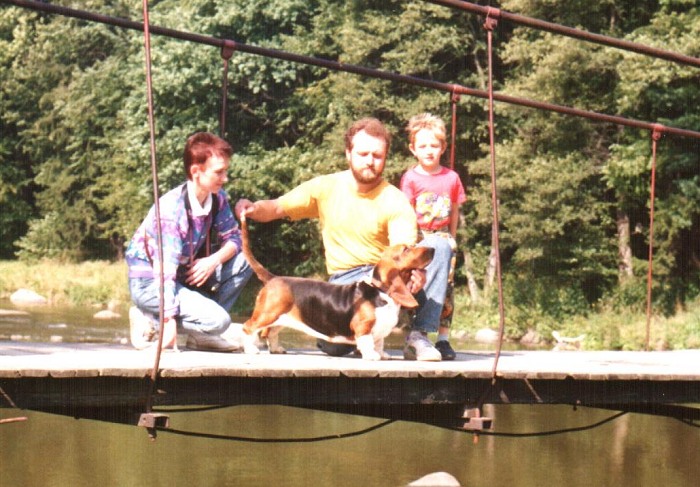 1992 - on the left her breeder Anne-Therese, behind our son Honza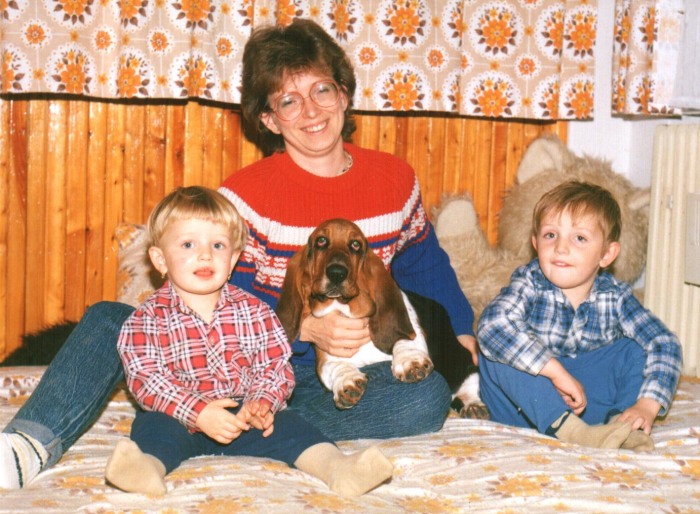 1991 - a happy family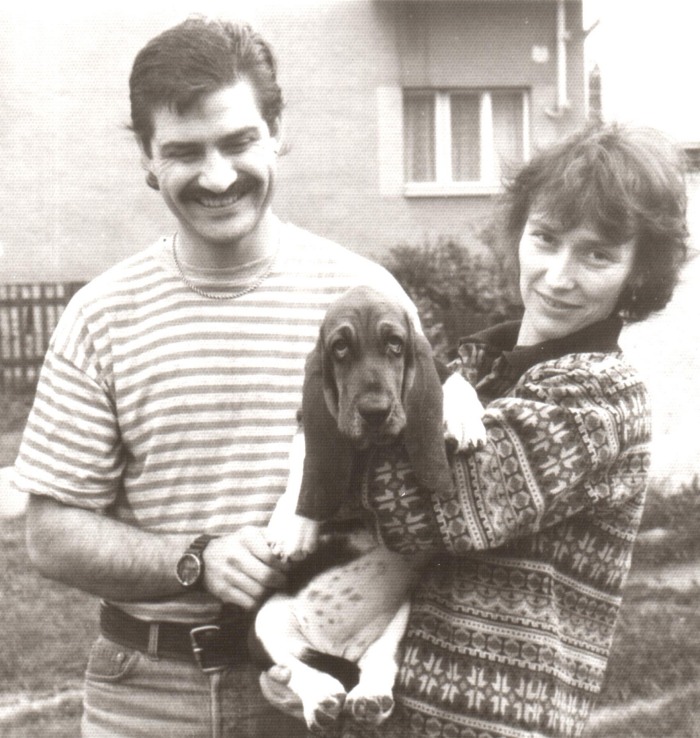 Anne-Therese and René brought Tanya to her new home in the Czechoslovakia - September 1991