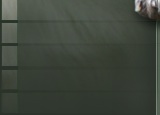 AUVERGNE POINTING DOG - BRAQUE D'AUVERGNE

Czech Junior Champion
Austrian Junior Champion
Slovakian Junior Champion
Danish Champion
Czech Champion
Slovakian Champion
Slovenian Champion
Croatian Champion
Hungarian Champion
German VDH Champion
Polish Champion
Austrian Champion
Czech Grandchampion
International Champion of beauty

Many times CACIB and BOB


Best In Show Puppy Nitra 2007
Junior Best In Group Graz 2008
BOB at Club Show 2008 and 2010
Junior World Winner and BOB Stockholm 2008
World Winner and BOB Herning 2010
European Winner Celje 2010
Best In Show at Club Show Konopiste 2010
Best In Group Kobenhavn 2008
res Best In Group Komarom 2009
res Best In Group Tulln 2010
resCACIB at WDS Paris 2011
World Winner Salzburg 2012
World Veteran winner at WDS Milano 2015
BIS Veteran at National d'Elevage 2015, France
BOB and BIS Veteran at Club show KBO Konopiště 2016
European Veteran winner and BOB Brusel 2016

Hunting tests of natural hunting ability: 3rd prize
Memorial of Josef Lux: 1st merit
HD 0/1


Jazz, called Packa and also Puňťa, is braque d'Auvergne of our daughter Eva. She comes from kennel od Smutné říčky, breeder Slavomír Hanáček. This breed is very rare to see at shows, that is why we appreciate titles that were won in a big concurence among other auvergne pointing dogs at club show or at best in group competitions among other breeds of pointers, where she represented her breed so many times. Jazz belongs to elite in the breed of Braque d'Auvergne, not many dogs of her breed can be proud of such a great results from well known judges and experts for pointing dogs.
The hunting part of her career was realized with a great help of Miroslav Horacek, who professionally trained her during summer 2010 for her run at CACIT exam. Due to his patience and work Jazz passed Memoriál Josefa Luxe with a great result - 1st prize.
Since 2009 until 2014Jazz together with Eva attended Faculty of Architecture VUT in Brno, where is she was allowed to take a part at lessons and attend ateliers. She won heart of many teachers at this school and at last but not the least the headmaster of the faculty said that she is the most beautiful girl at scholl!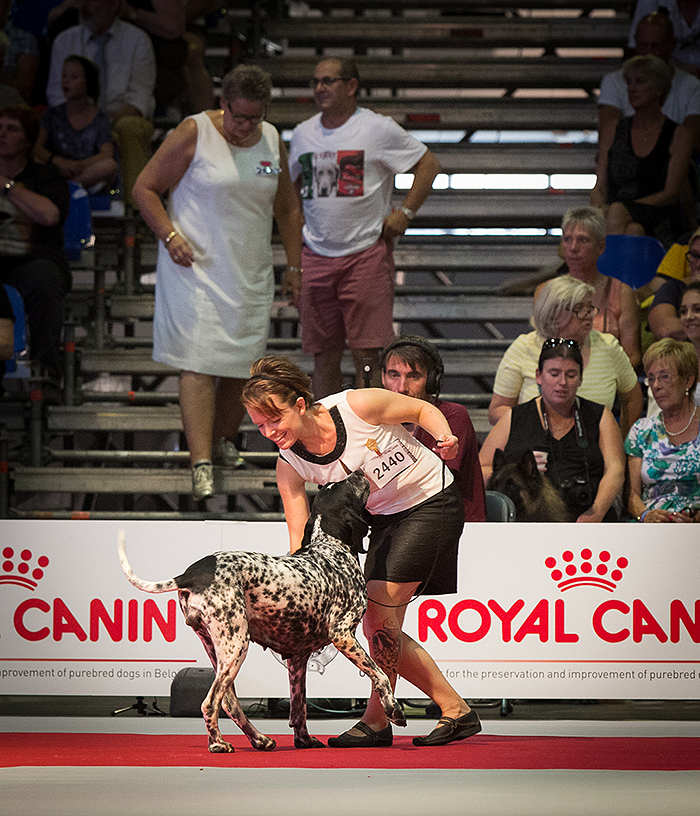 Jazz od Smutné říčky "Packa" left the show scene for good with great finish - EUROPEAN VETERAN WINNER and BOB
out of five entered BA at European dog show!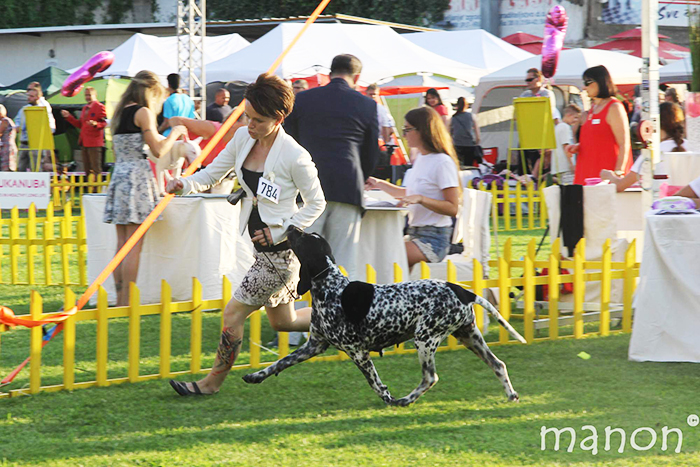 2x BOB and 4x BOV at four summer night shows in Split 2016. Many thanks for photo to kennel Manon Lescaut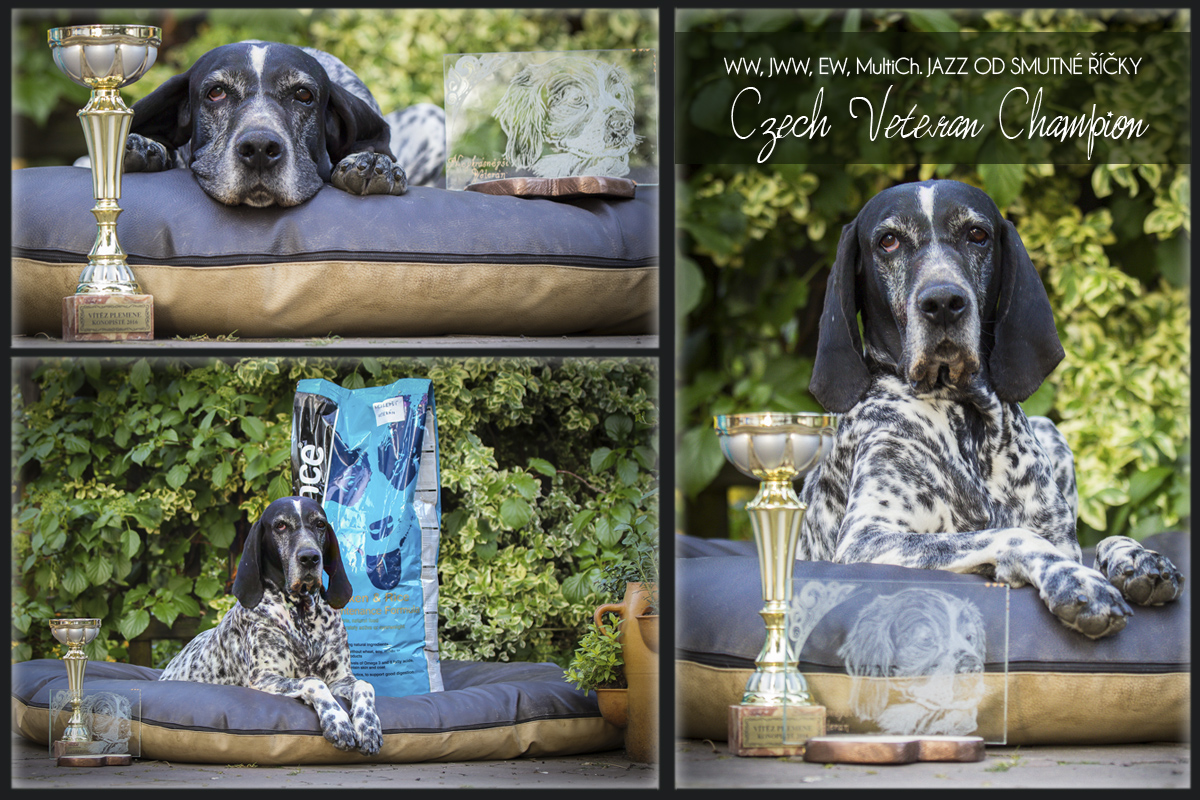 8.5.2016 Klubová výstava KBO Konopiště - Exc.1, BOV, BOB, BEST IN SHOW VETERAN, Judge: D.Letroye-Lantin (B)
Jazz od Smutné říčky won BOB title among 8 entered Braque'd Auvergne at Club show in age of 9,5 years
and is now qualified for title Veteran Champion!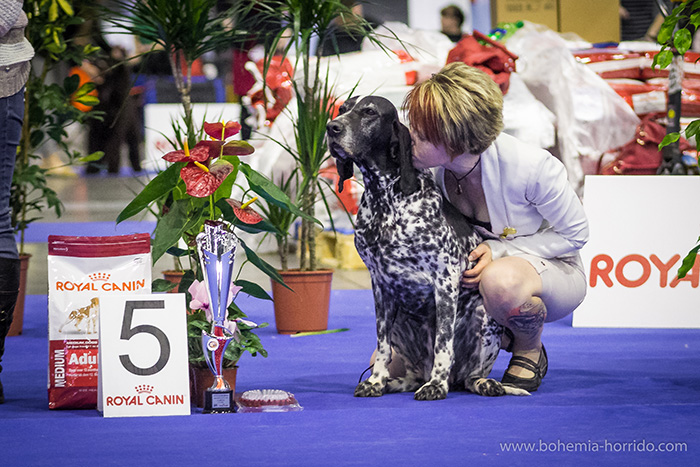 Jazz od Smutné říčky "Packa" was shown for the very last time at czech internetional show - DUOCACIB Brno
and in her age of 9 years she was placed as 5th best pointing dog of the show! Judge: A.Pokorn, SLO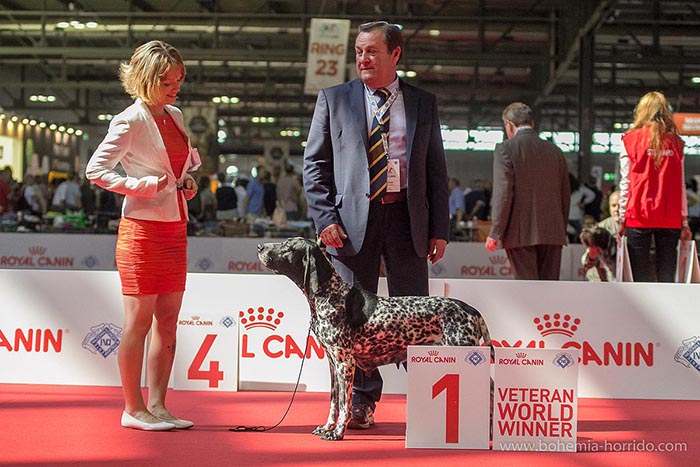 11.6.2015 WDS Milano - Jazz od Smutné říčky - World Veteran winner, BOB Veteran /Gianni Fulgenzi, IT/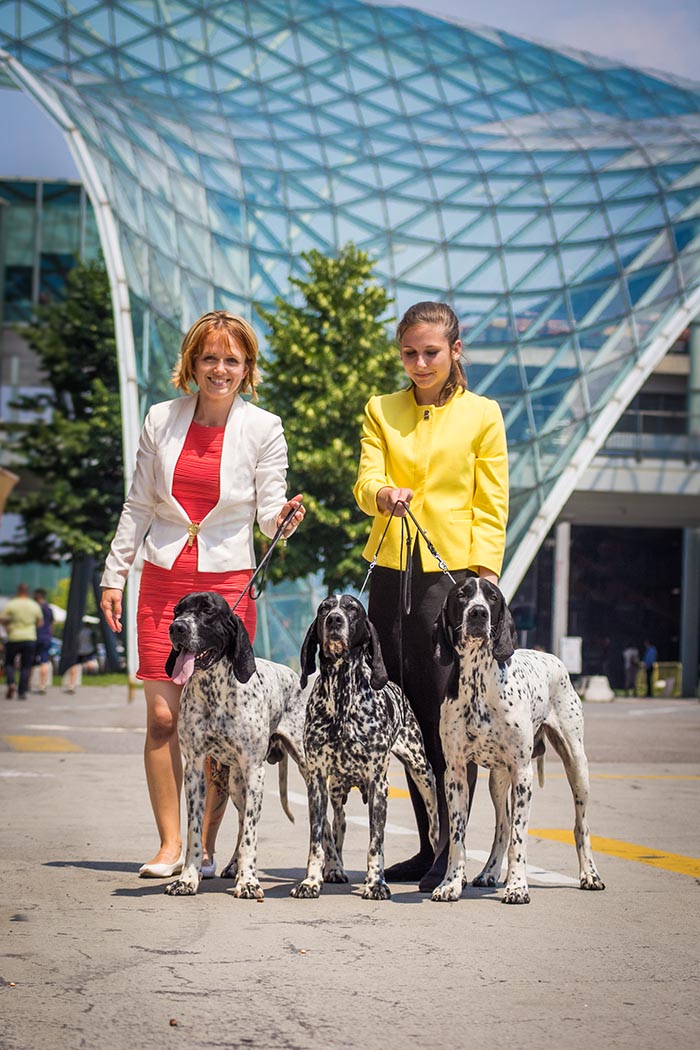 Braque d'Auvergne from the Czech republic at WDS - Bon Jovi Bohemia Horrido, mother Jazz od Smutné říčky, Bouvet Bohemia Horrido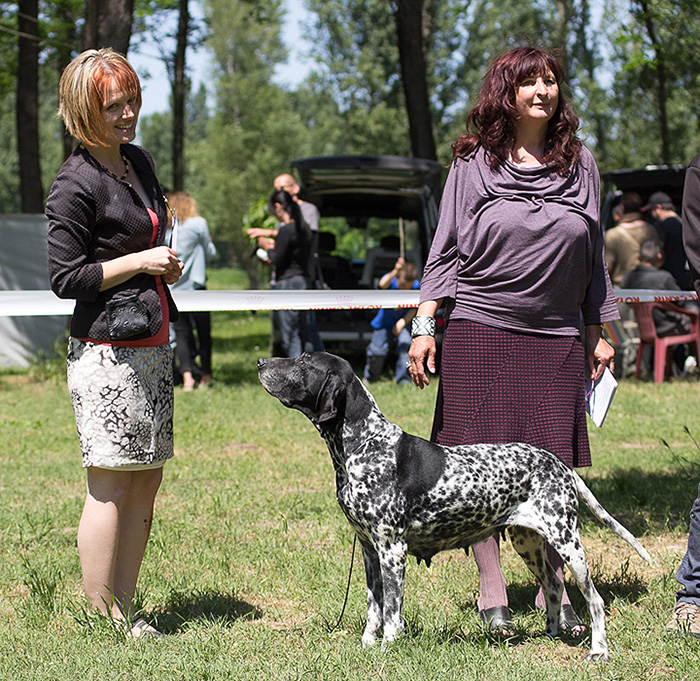 16.5.2015 National d'Elevage Cardet, France
Jazz od Smutné říčky - Exc.1 in veteran class out of 4 and The Best Veteran of show! /A.Gaggero, FR/



19.2.2015 packa celebrated her 8th birthday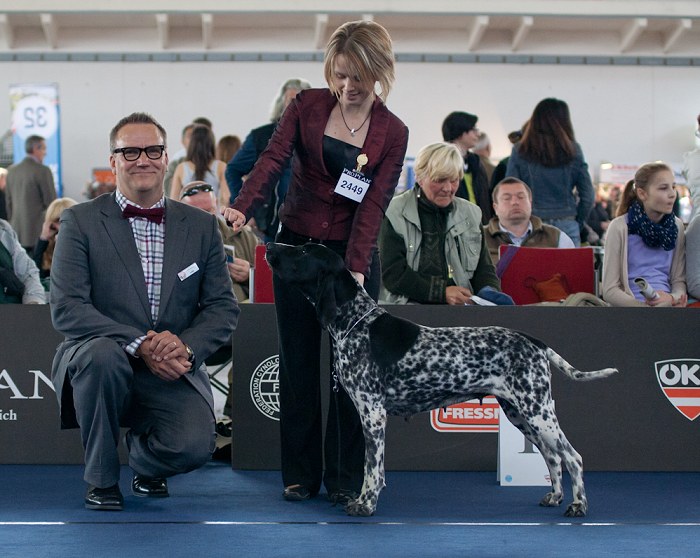 World Dog show Salzburg 2012 - CACA, CACIB, judge: Juha O. Kares, FIN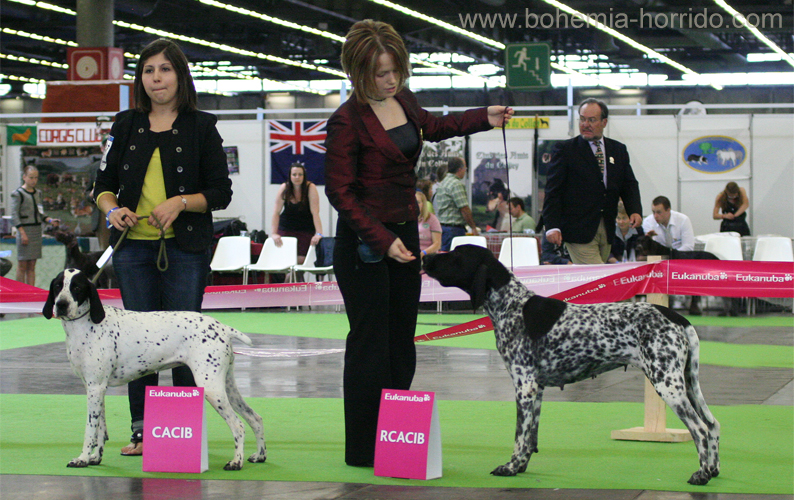 World Dog show Paris 2011 - resCACIB, judge: M.Lassandre Jean, FR


World Dog Show Herning, Denmark 2010 - CACIB, World Winner, BOB (judge H.Kliebenstein, DE)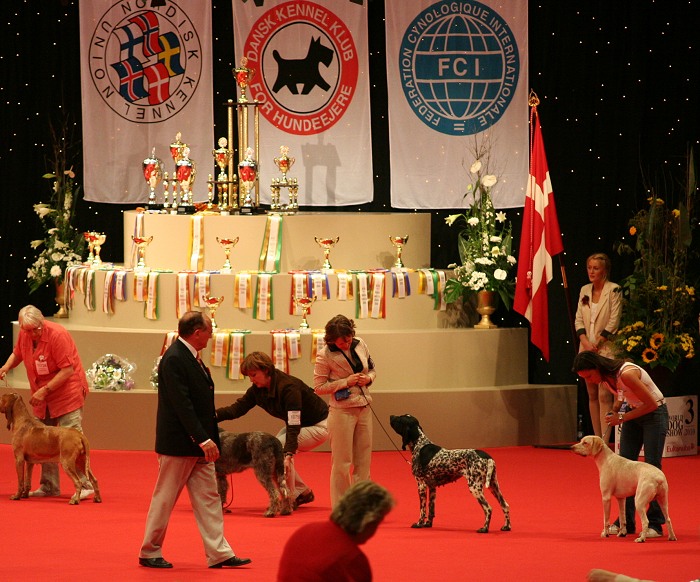 World Dog Show Herning 2010 - final competition, FCI VII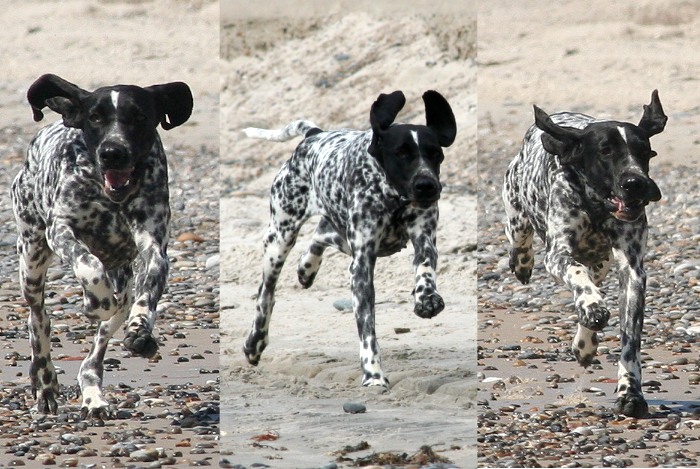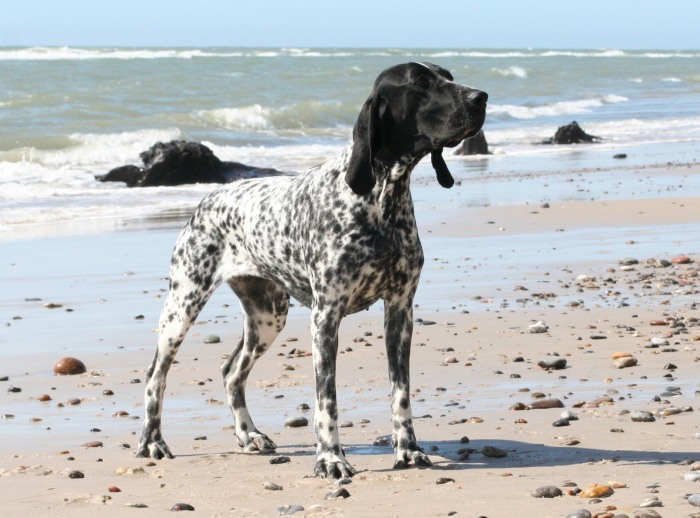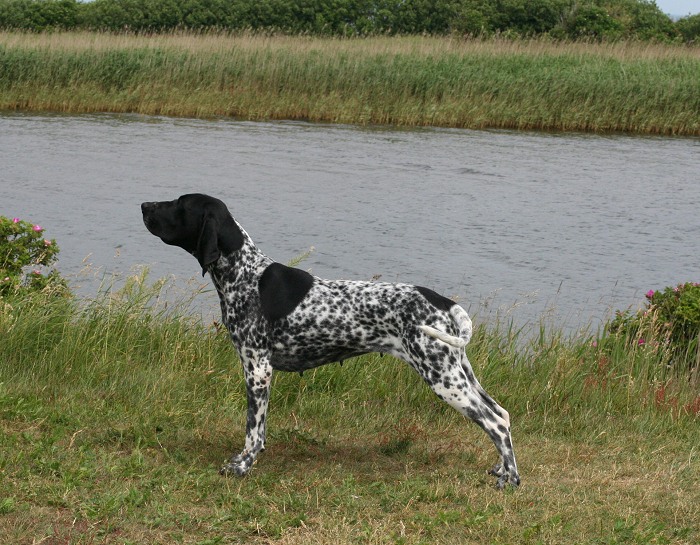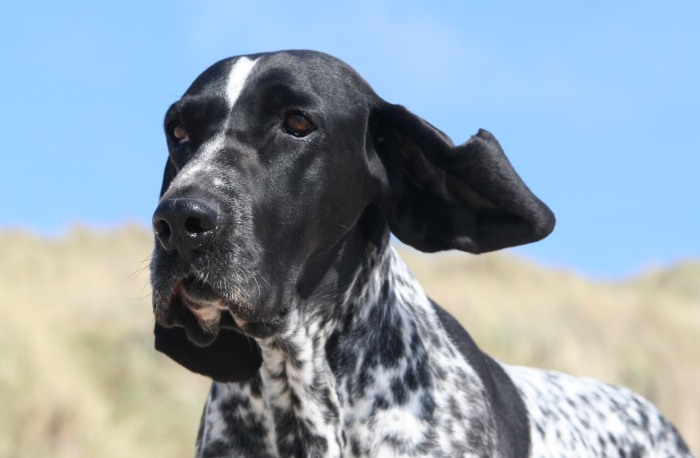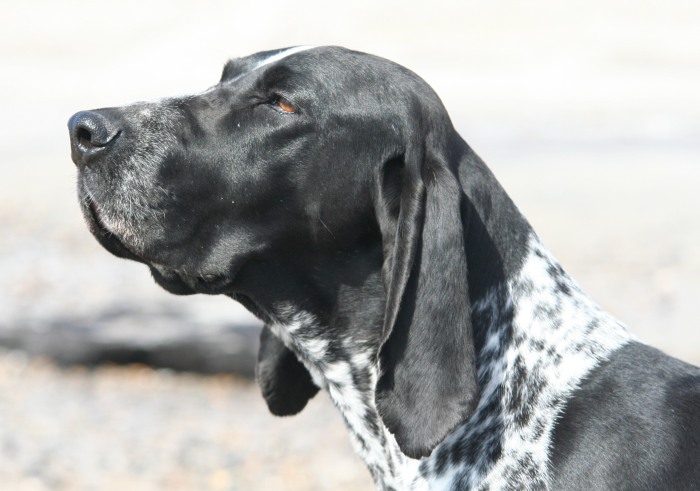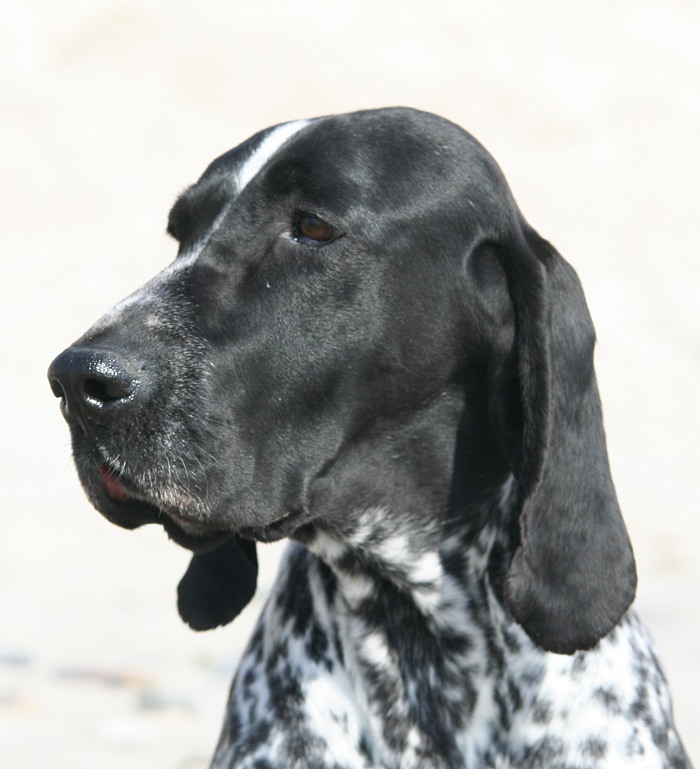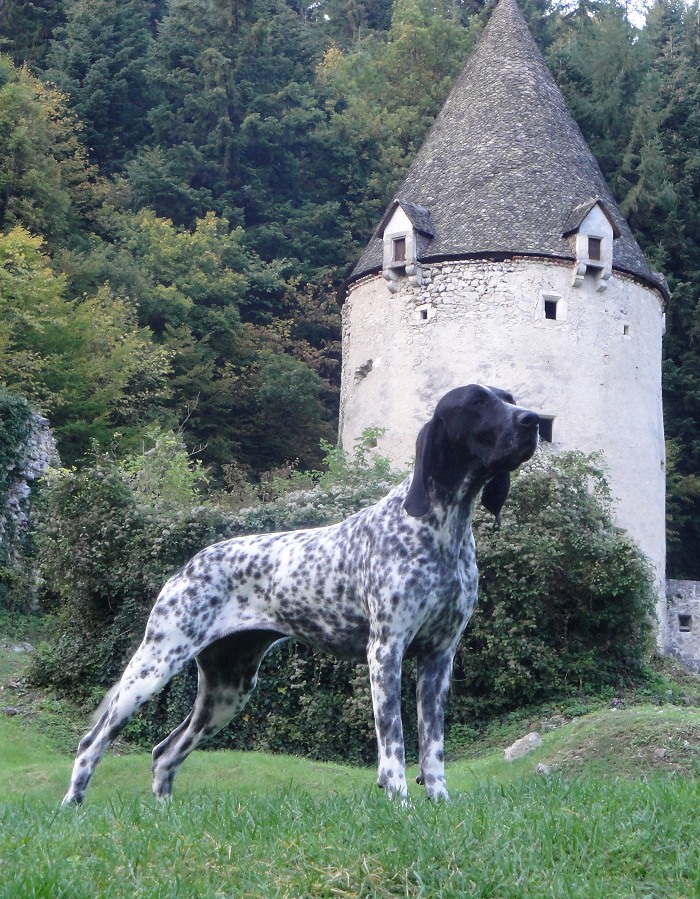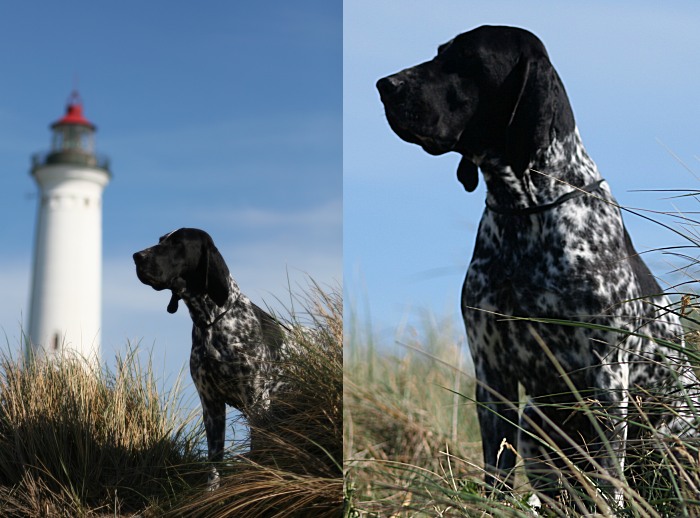 Jazz hardly studying for her diploma. After the headmaster of the faculty agreed with Jazz's presence at the school,
many other teachers fall in love with Jazz as well.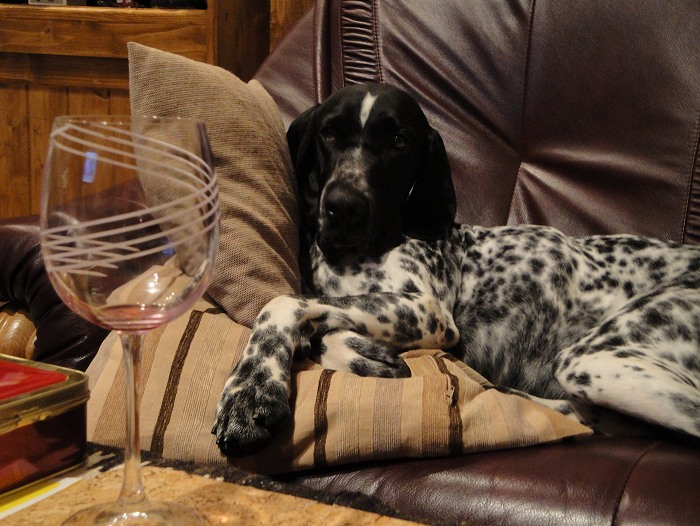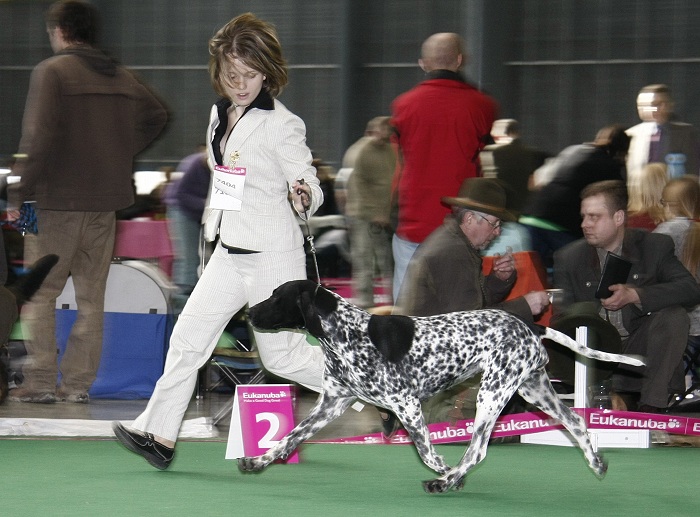 Double show Brno 2011 - both days CAC, CACIB, BOB (M.Kavcic + B.Kavcic, SLO)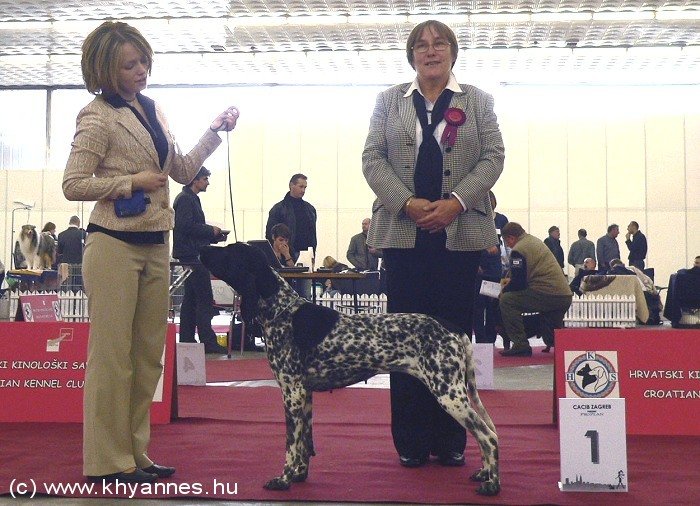 Double show Zagreb, Croatia - both days CAC, CACIB, BOB
(judges: M.Wieremejczyk-Wierchowska, PL / S.Šalković, HR)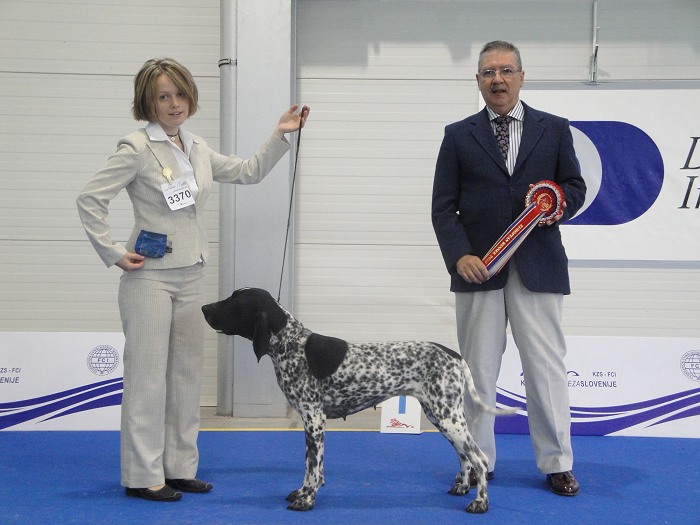 European Dog Show Celje 2010 - CAC, European Winner 2010 (judge: Rui Oliviera)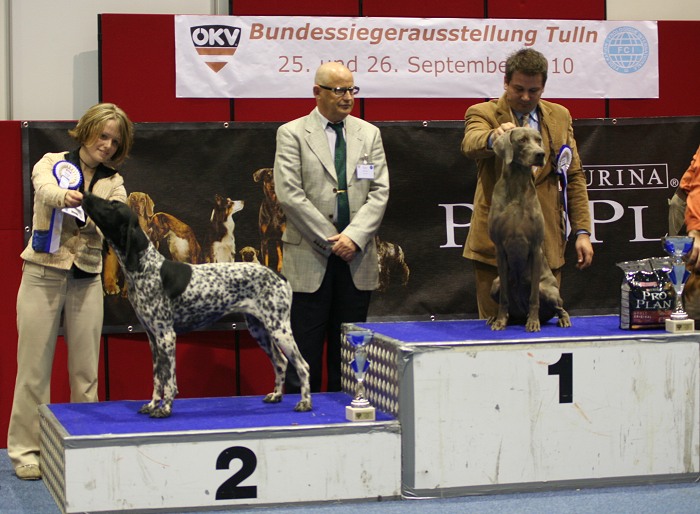 Tulln 2010 - CACA, CACIB, BOB, res BEST IN GROUP (judge: S.Sinko, SLO)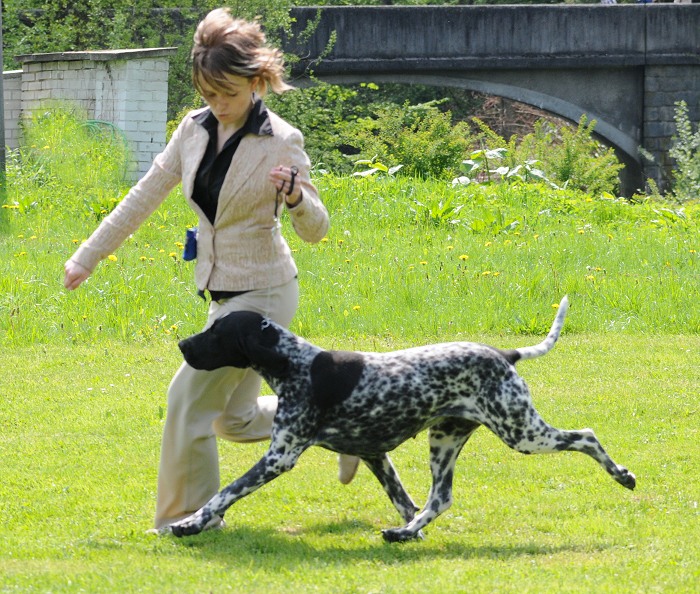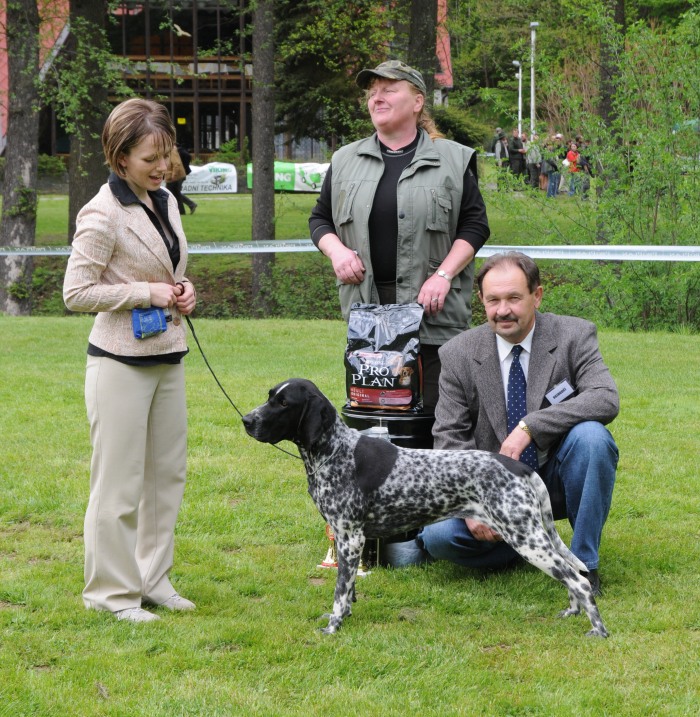 Club Show of Epagneul Breton Club - CAC, BOB, BEST IN SHOW (judge: M.Václavík)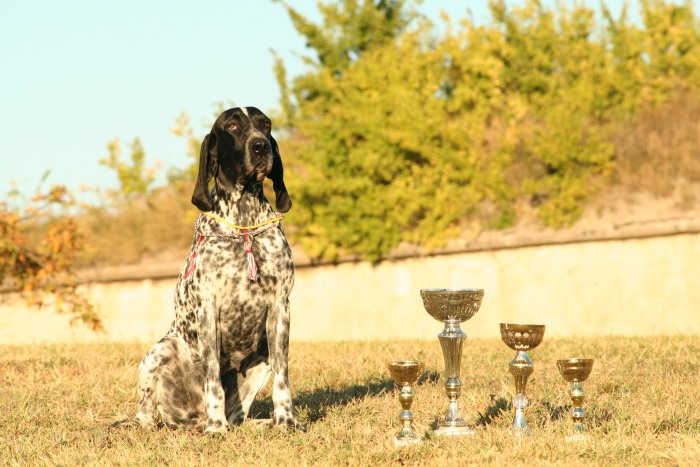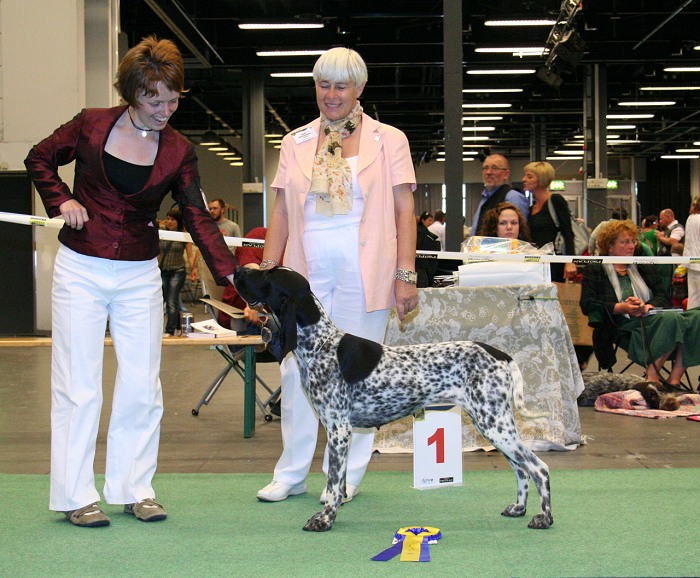 World Dog Show Stockholm 2008 - Junior World Winner and BOB in competition of 4 dogs (judge: H.Assenmacher Feyel, DE)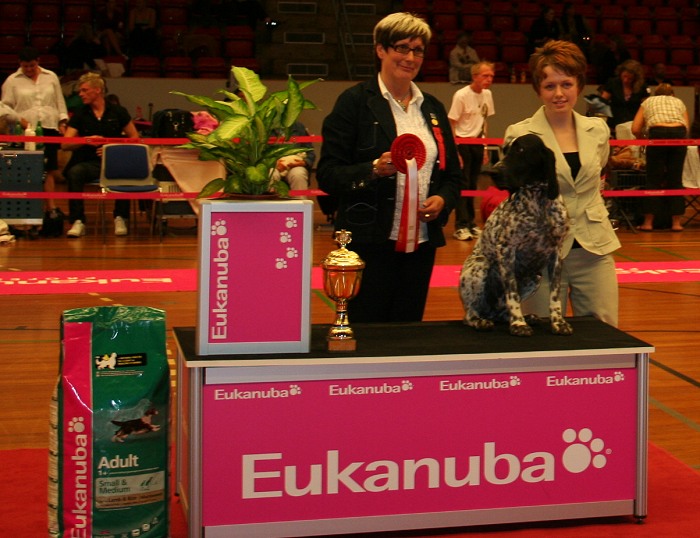 Kobenhavn, Denmark 2008 CAC, CACIB, BOB, BEST IN GROUP (judge: Ann Carlström, SE)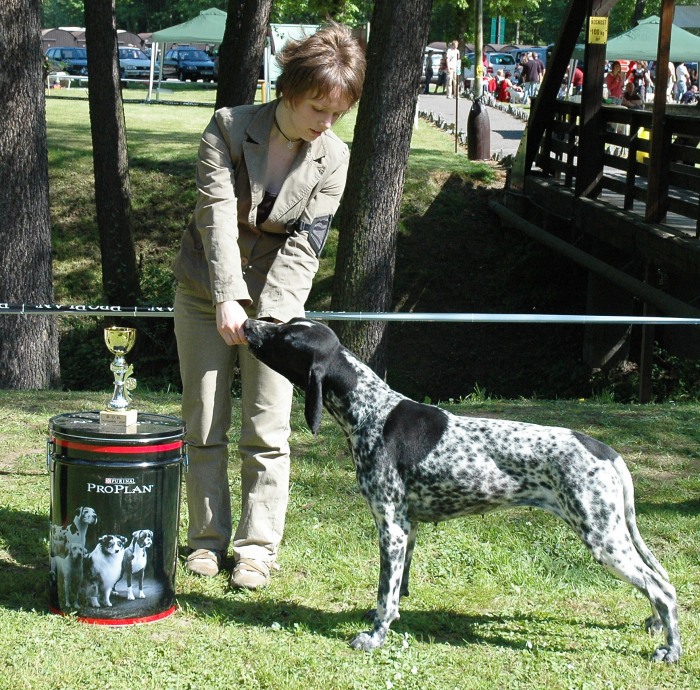 Club Show of Epagneul Breton Club 2008 - CAJC, BOB (judge: L.Jančík)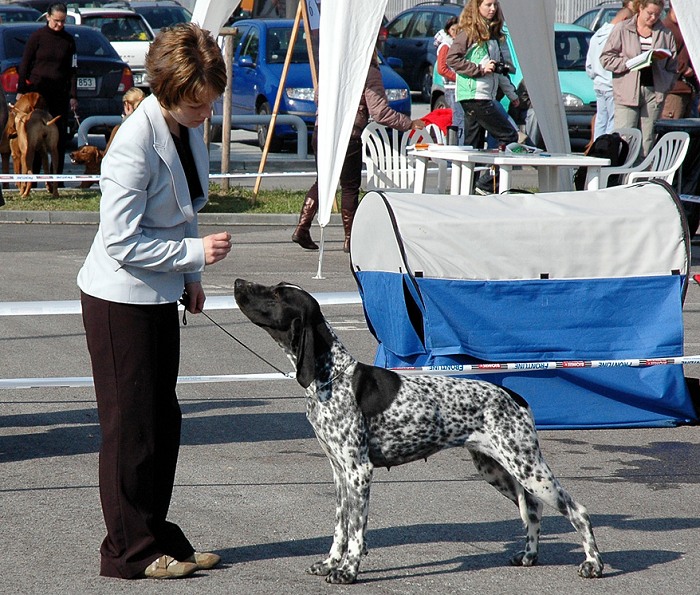 České Budějovice 2008 - CAJC, BOB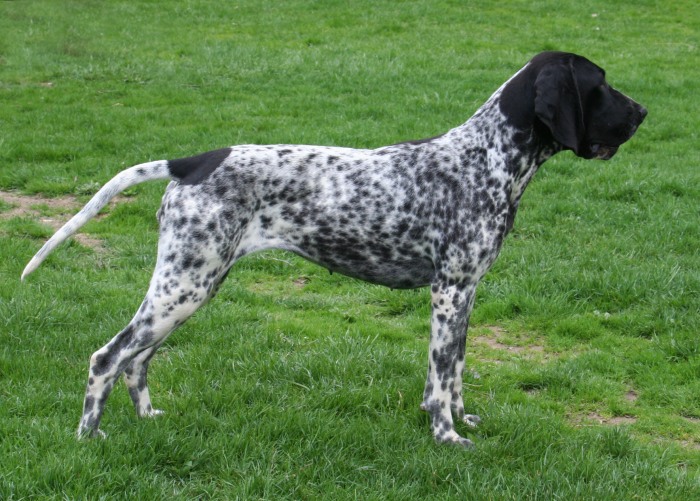 1,5 years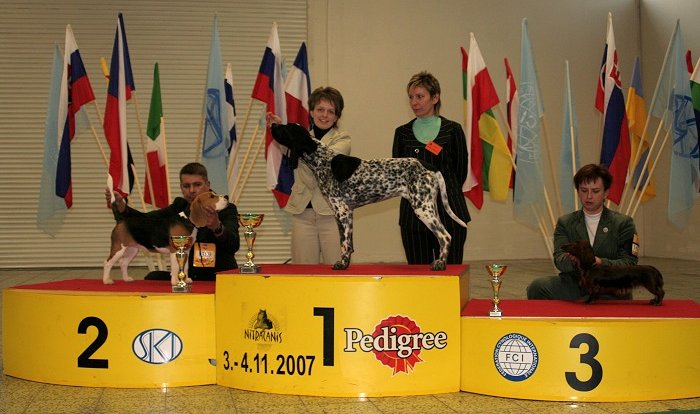 Nitra 2007 - BEST IN SHOW PUPPY at her very first international dogs show (judge: Maršálková, CZ)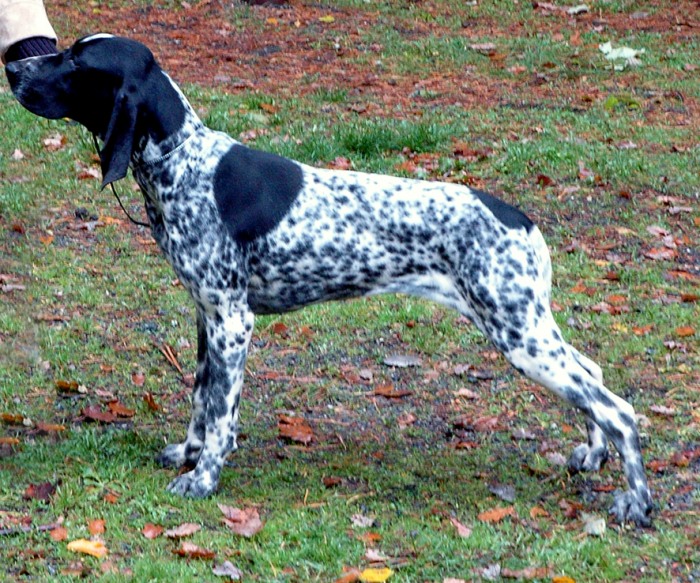 Special show of Britany club Kuroslepy 2007 - very promissing 1st, the very first show (judge: P.Navrátil)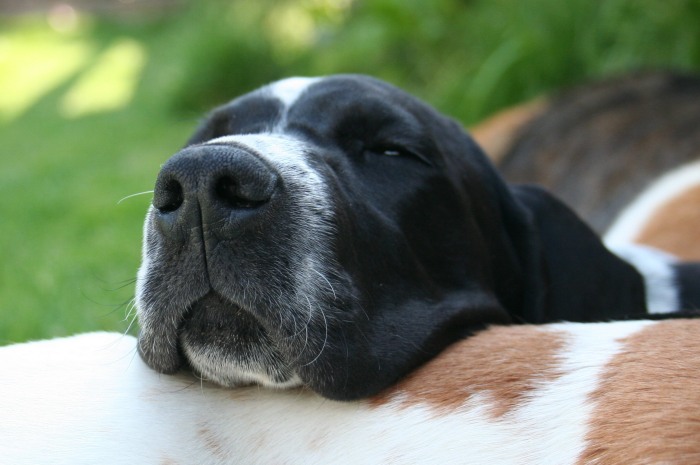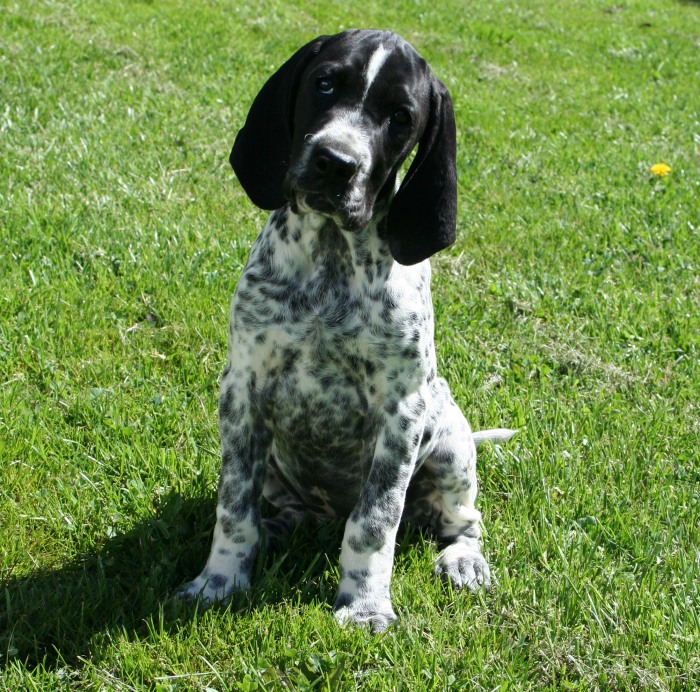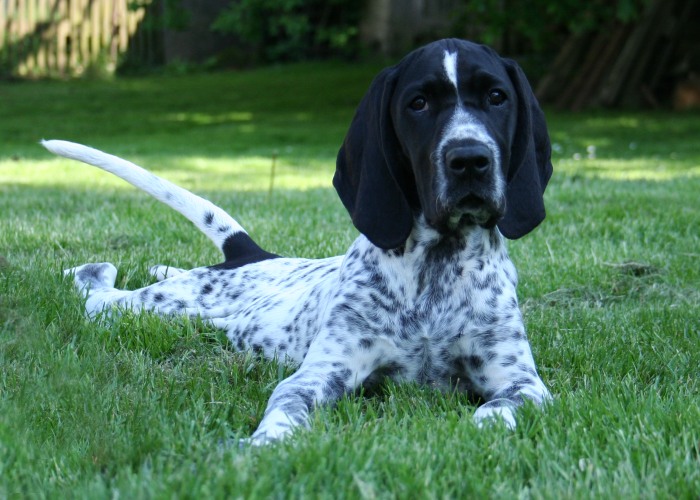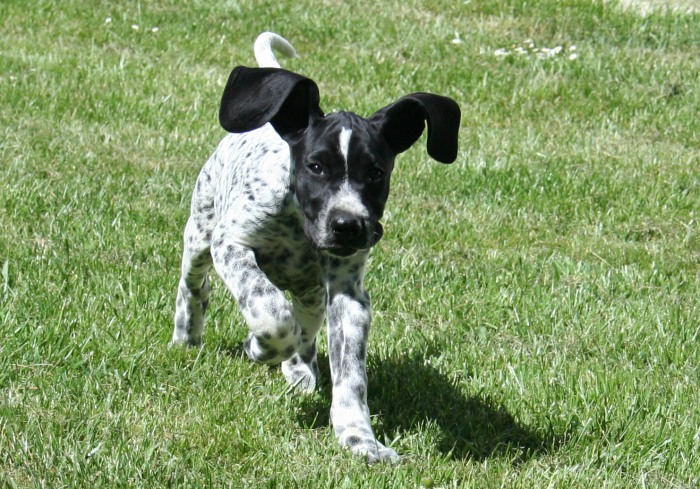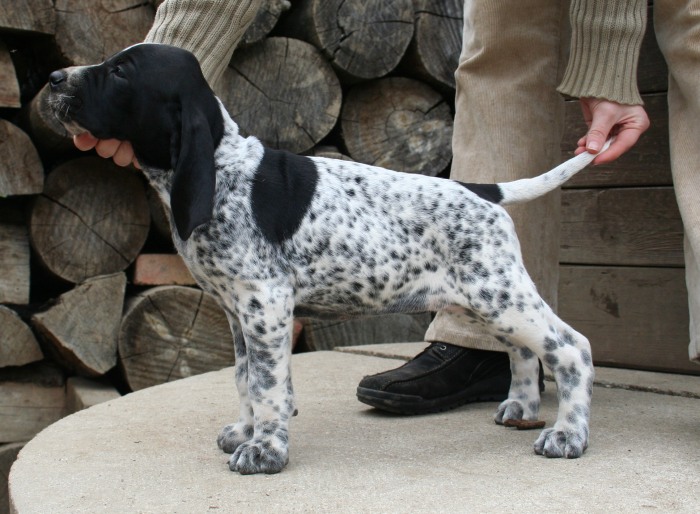 6 weeks