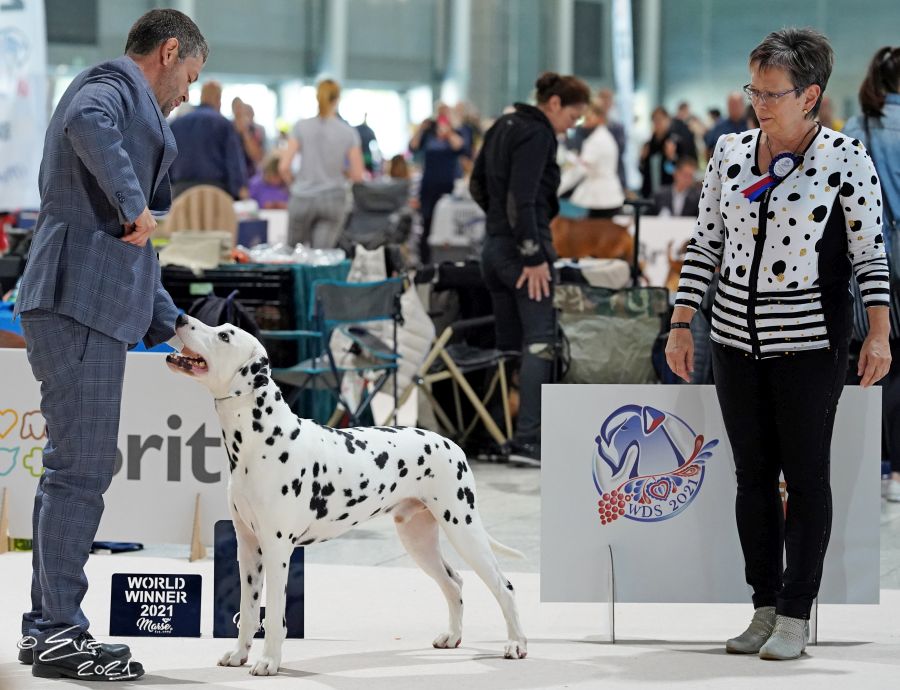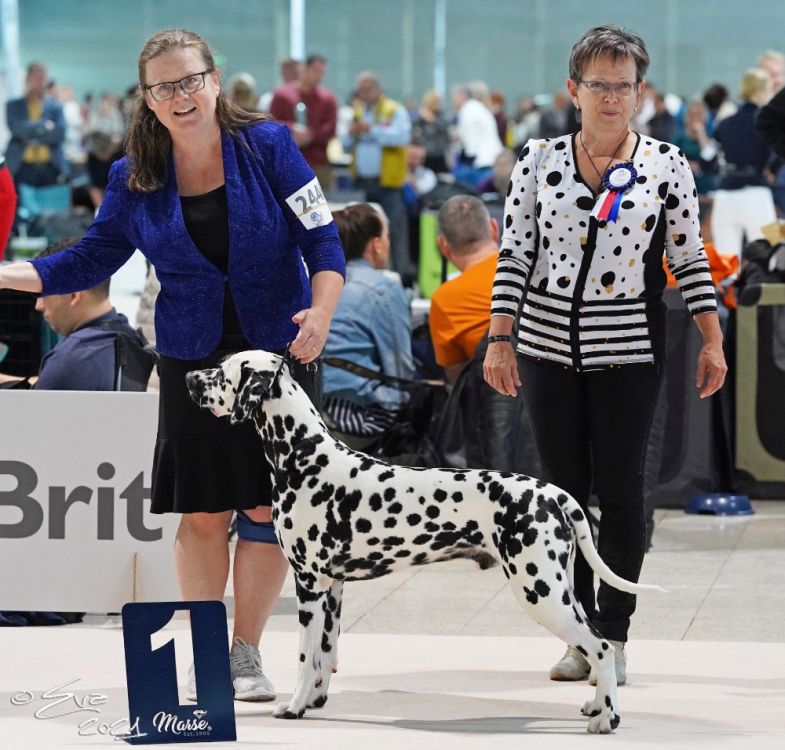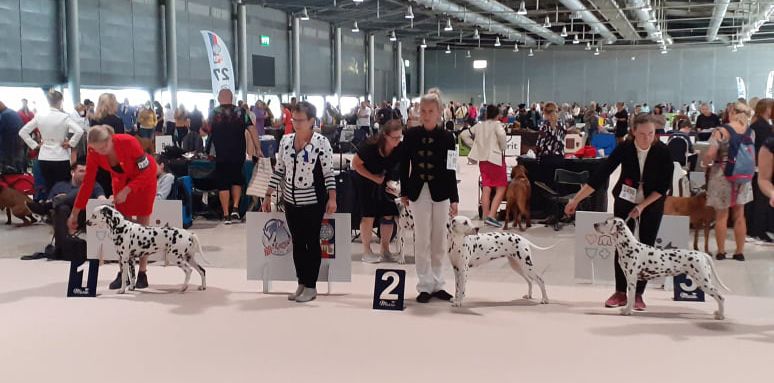 FCI WORLD DOG SHOW 2021, Brno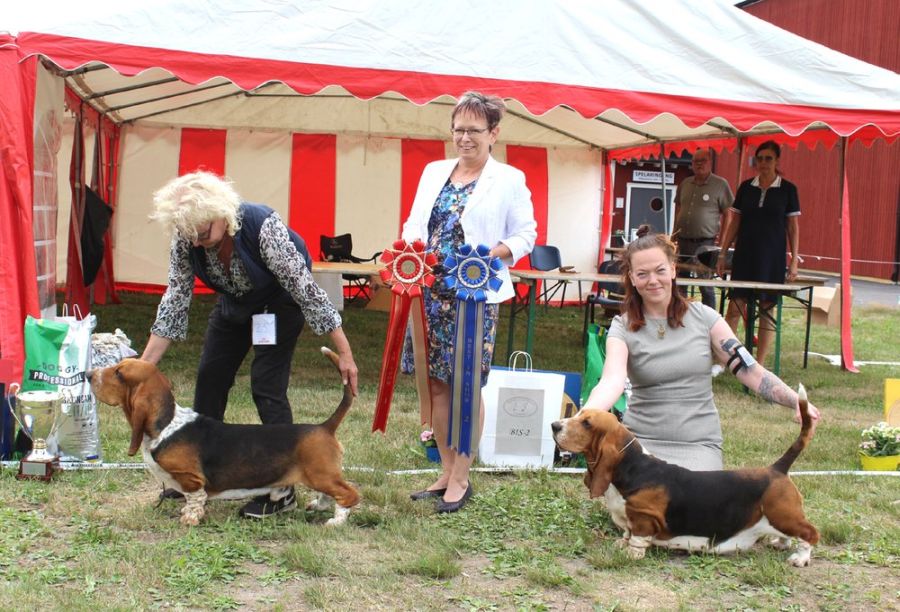 Klubová výstava basetů Švédsko 2021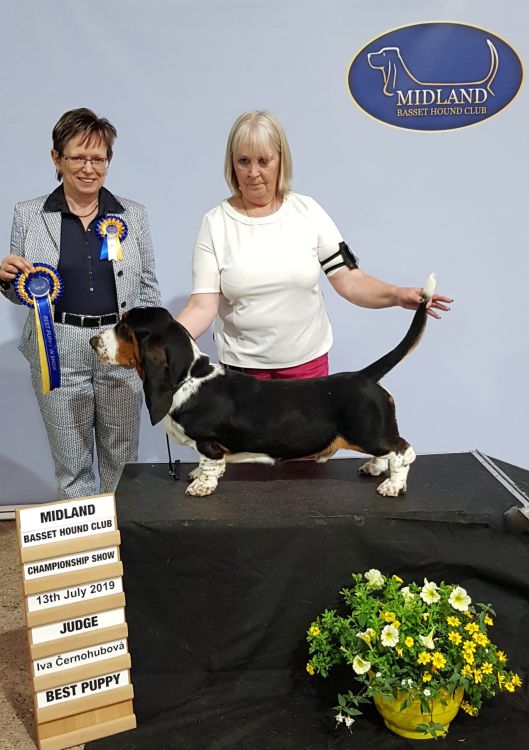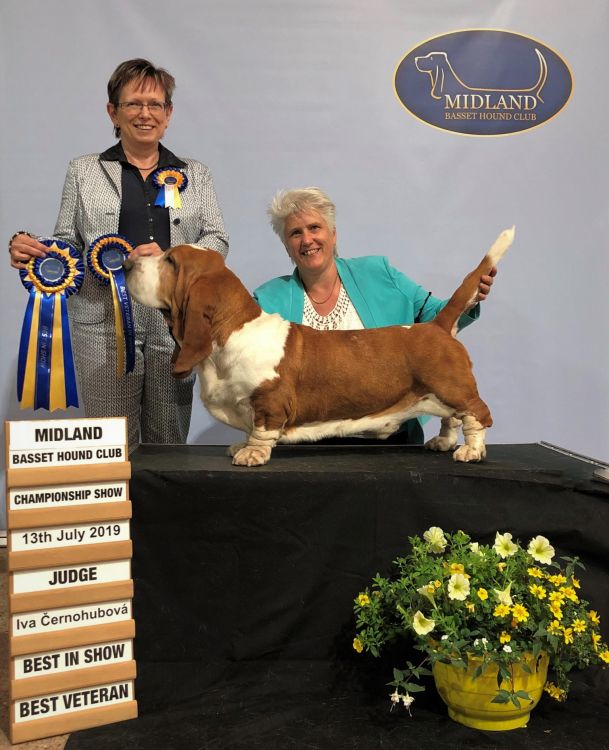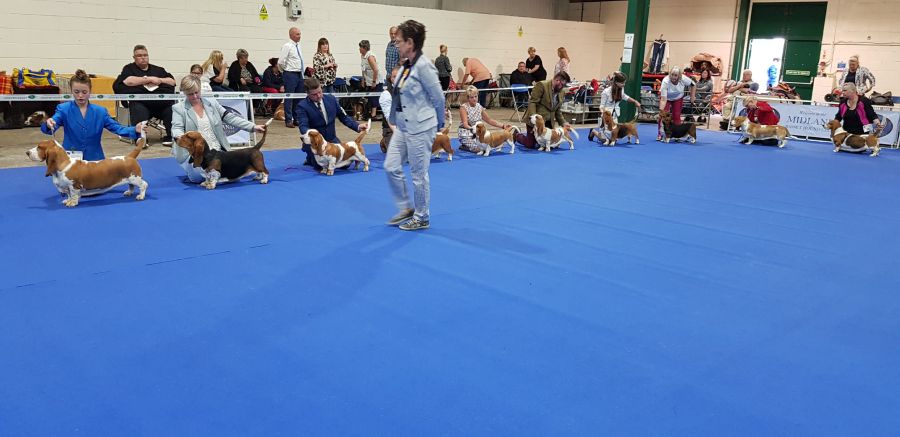 Midland Basset Hound Club Championship Show, 13.07.2019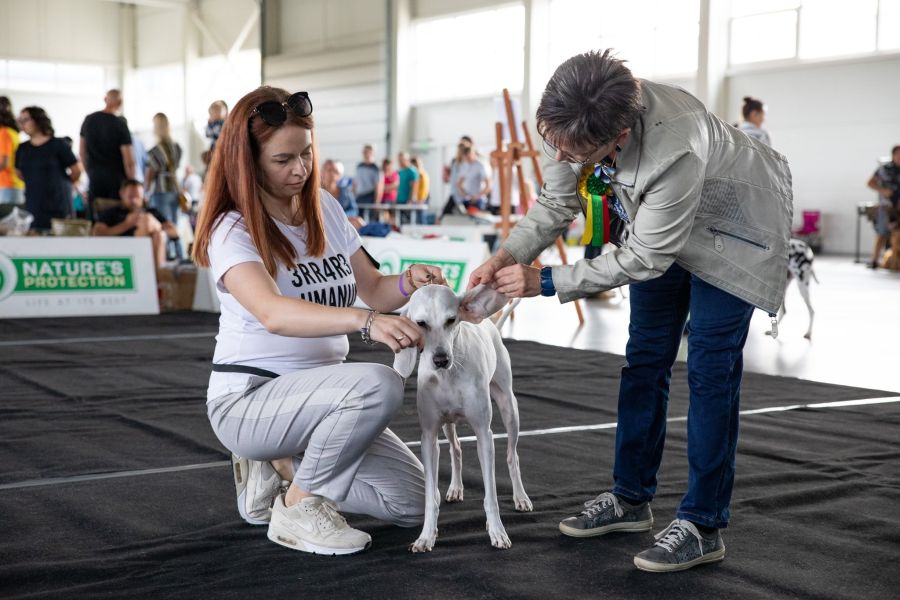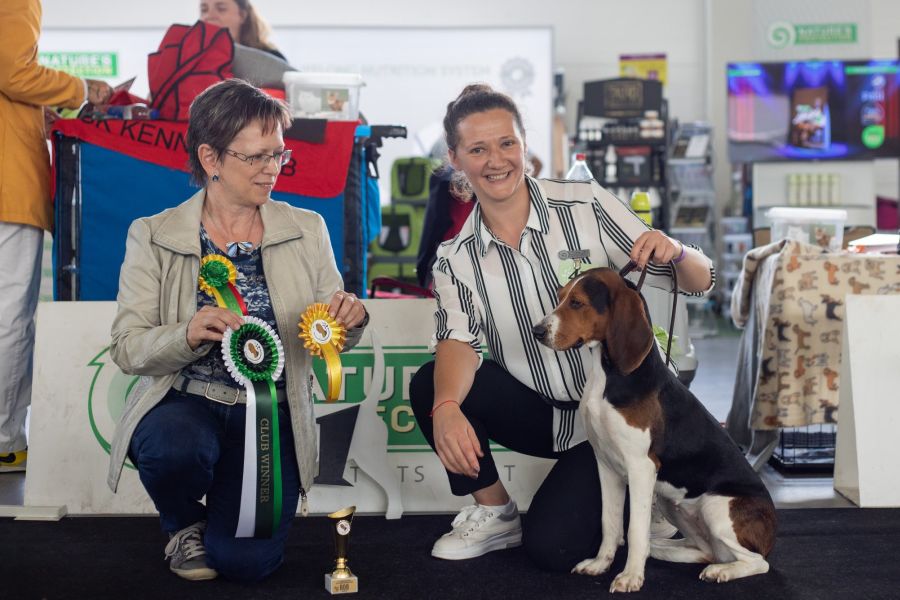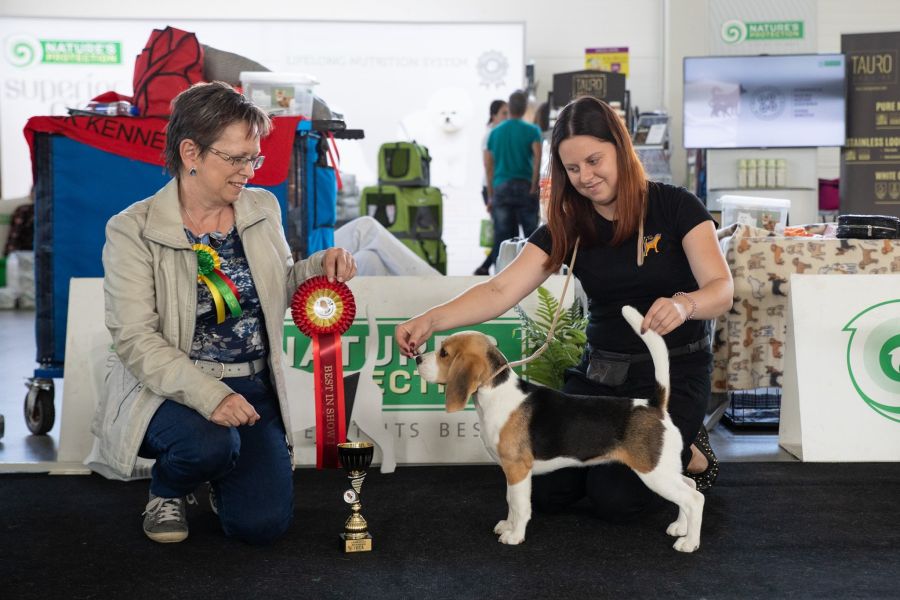 Club show, Kaunas, Lithuania 07.09.2019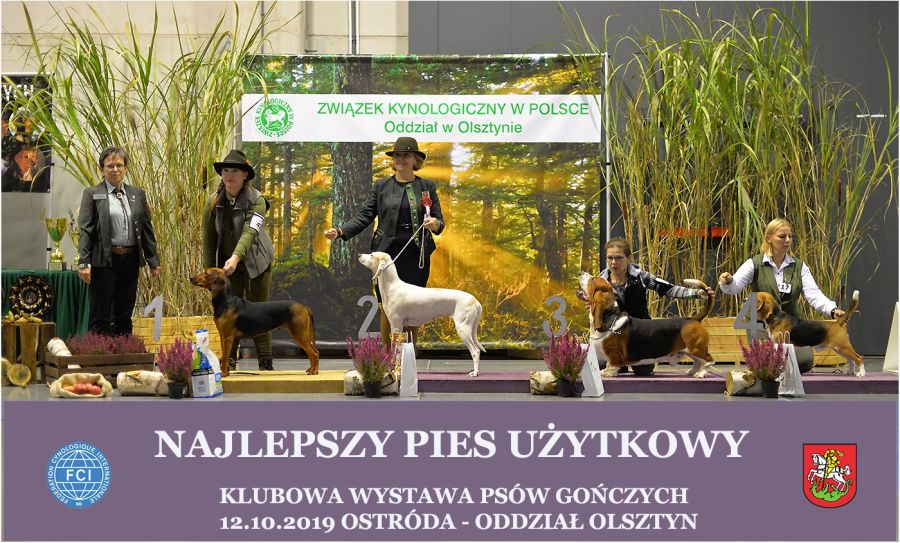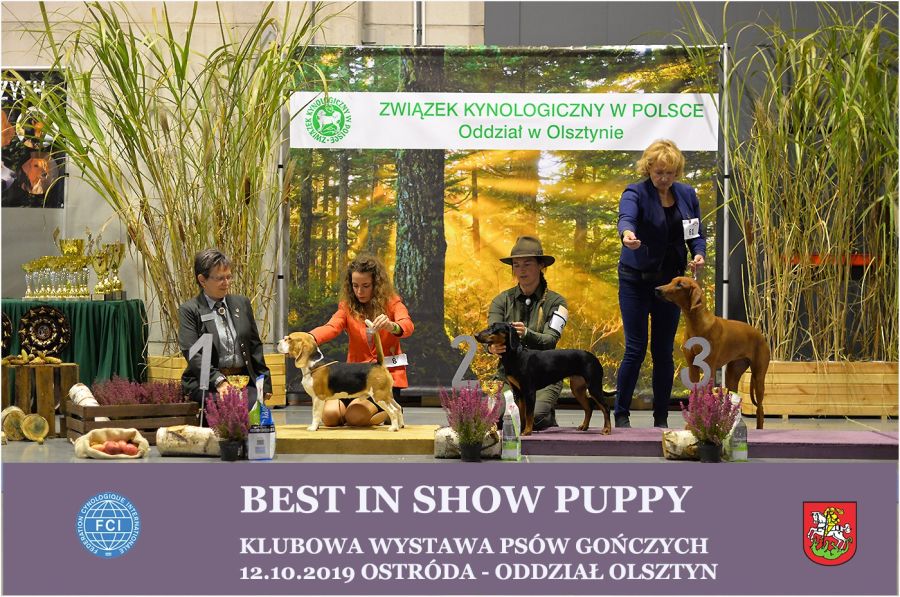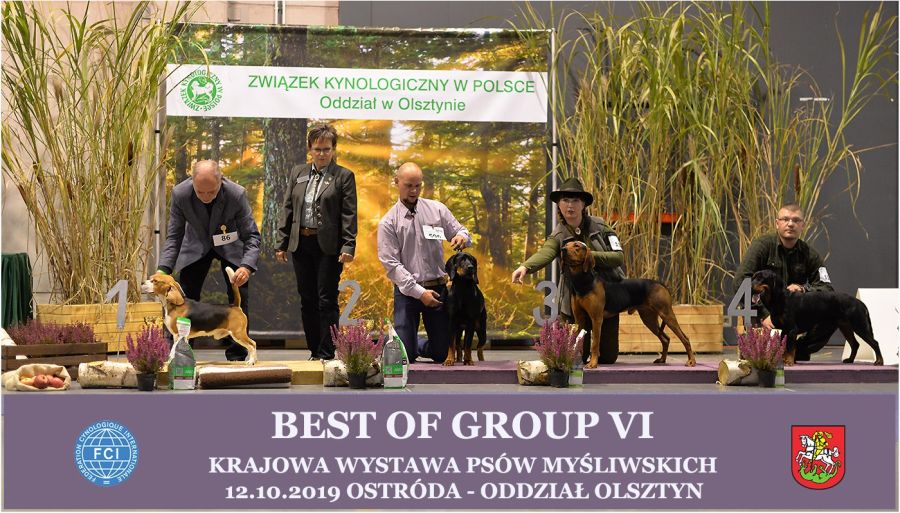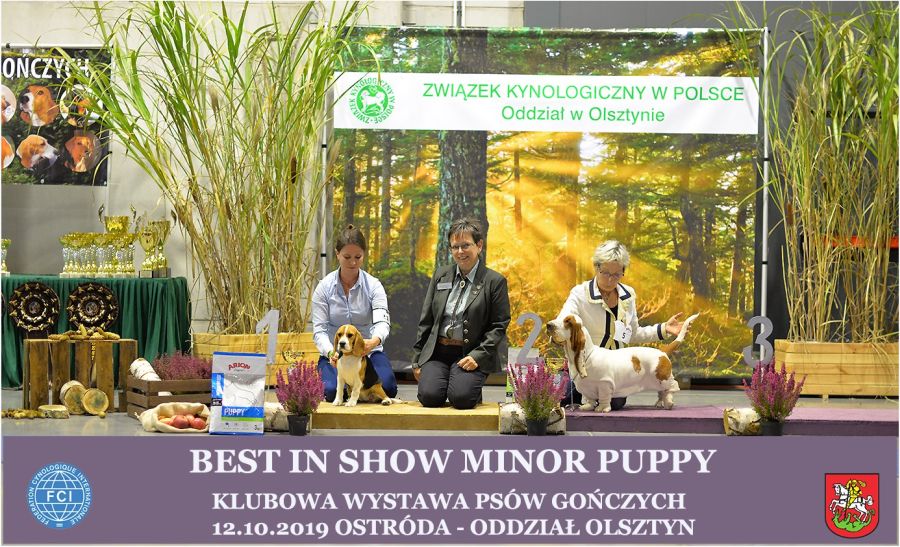 Club show for hunting dogs & Regional show, Ostróda, Poland, 12.10.2019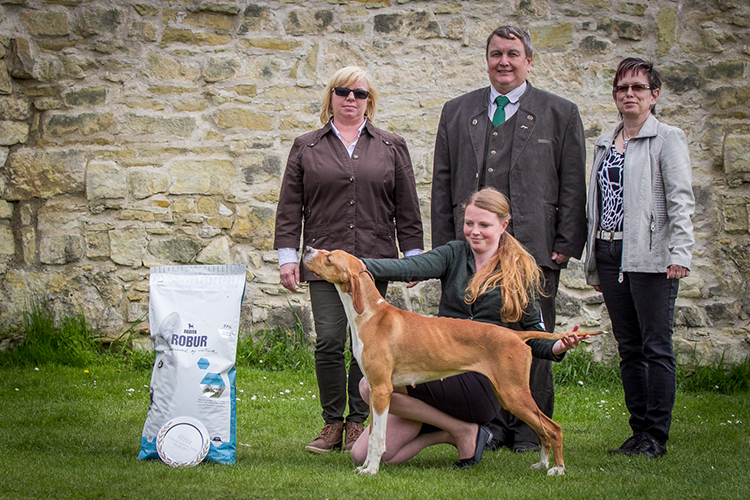 Club show ČPSK Chržín, 2017
NDS Brno,2017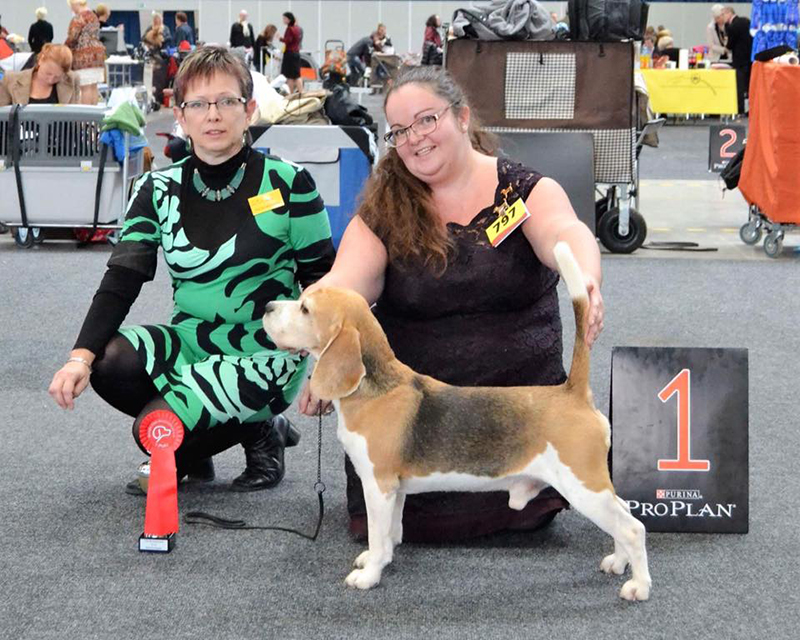 Karlsruhe 2016
EDS Brno 2014: BOS Black Majesty's Rollercoaster del Lago Degli Orsi and BOB - Black Majesty Gives U Goose Bumps
Photo by Mak Dodan-ProDog Photography
At the end of August 2014 Iva judged club show of Basset Hounds in Portugal, which was combined with national all breed show (Iva judged several hound breeds - Beagle, Dalmatian, Rhod.Ridgeback, PBGV, Basset Fauve de Bretagne, Basset Artesien Normand) - the shows took place in beautifull park in the front of big house of casino in Estoril near Lisbon. The venue was extra ordinary due to its surroundings (park, palm trees, ocean nearby). There was 24 entries to club show, they came from Portugal, Spain and Brasil. It is not every show, where one can judge several world and european winners within an afternoon!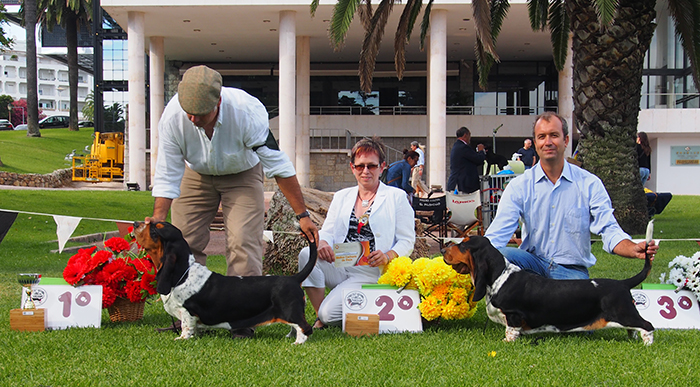 Females Puppy Class King´s Rabbit Betty Boop and King´s Rabbit Bagheera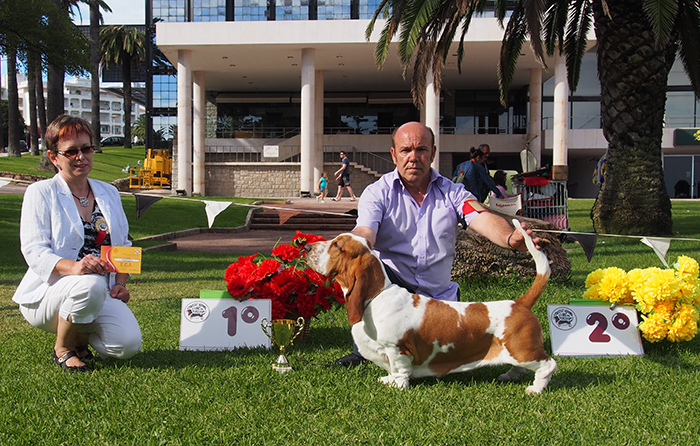 Males Junior Class - excellent 1st Xanto de Tres Manzanas, Spain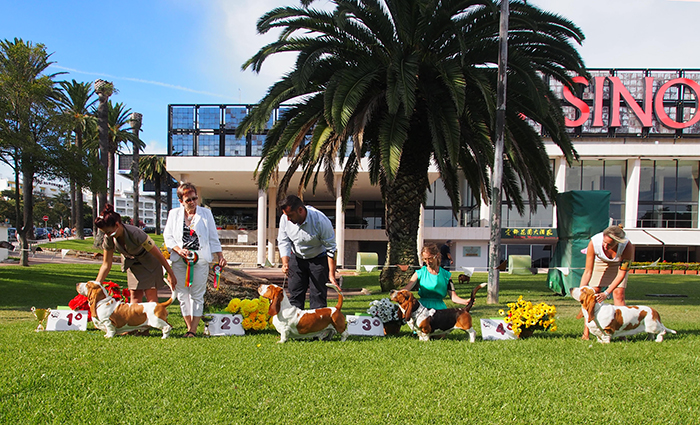 Males - open class : excellent 1st, CAC-QC Xpert dos Sete Moinhos, ex. 2nd Vidok Olea Bull´s, Spain, very good 3 Dogsxlean Andrew, very good 4 Birmingham de Wila Damar, Spain
Males - champion class: excellent 1st CCC, Best Male Bombay de Wila Damar, Spain, ex. 2nd Robbins Dos Sete Moinhos, Spain, ex. 3rd Sean da Casa do Trevo.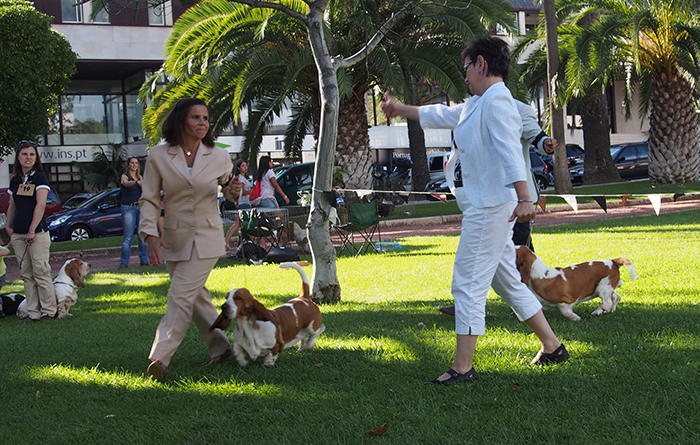 Females Junior Class - excellent 1st Zip-A-Dee-Doo-Dah-Olea Bull´s, Spain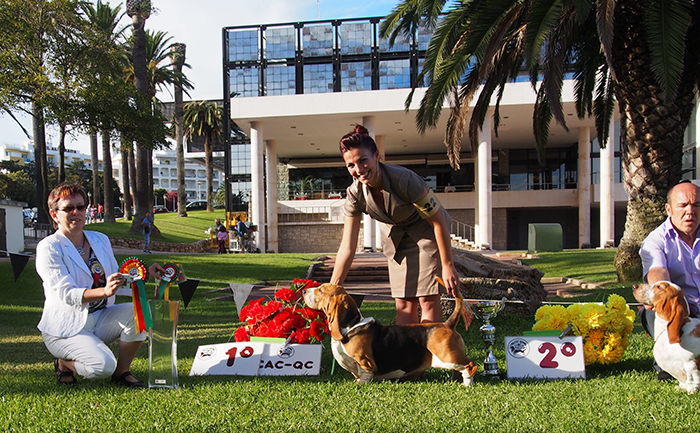 Females - open class : excellent 1st CAC-QC, Zoe Dos Sete Moinhos, ex.2nd r.CAC-QC Valerie de Tres Manzanas, Spain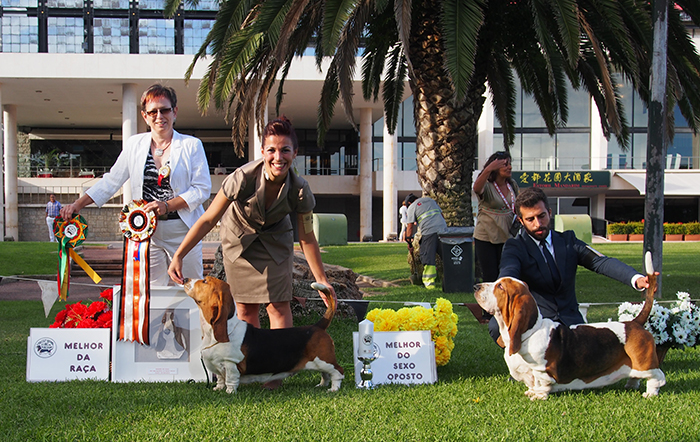 Excellent 1st. CCC, Best of Breed, Best Female and Best In Show Youra Dos Sete Moinhos, bred and owned by J.Homem de Mello, Portugal. On the right ex.1st, CCC, Best Male Bombay de Wila Damar, Spain