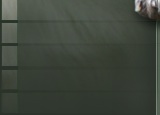 Czech Junior Champion
Austrian Junior Champion
Czech Champion
German VDH champion
Czech grandchampion
Austrian Champion
German BHC Champion
Oesterreichischer BHLC Champion
Deutscher BHC Champion
C.I.E.
C.I.B.
Met conditions of:
Croatian champion

2x Best Baby, Club Baby Winner
Best Puppy and TOP 7 Puppy of all breeds
at WDS in Bratislava 2009
Junior BIG - Brno 2010
Junior BIG 3rd, BIG 5th - Graz 2010
Junior BIG 2nd - Salzburg 2010
3x BIS JUNIOR
BEST IN SHOW VETERAN (CS KCHH 2017)
CAC - European Dog Show Celje 2010
Show Cup winner female BK CZ 2010
BOS at Club show BK ČR 2017
BOS at Club show KCHH ČR 2017
Central-East Junior winner
Crufts 2011 qualification
VETERAN WORLD WINNER 2017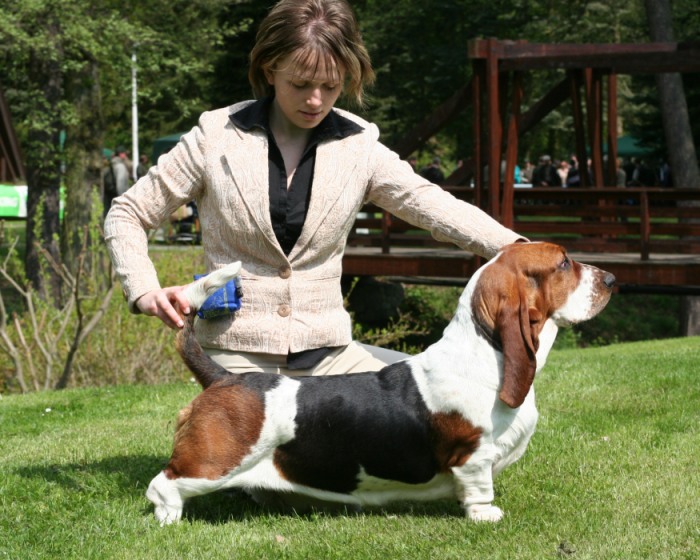 Ynes is 5th generation of our kennel, we have choosed her from 7 females in our litter of Zofia and Velvet in 2009. It was a good choice - already in autumn of the same year Ynes won puppy class at world dog show in Bratislava. Next show successes followed very soon. Ynes became the very first Basset Hound, who came from our country to the prestigeous show Crufts in England in 2011.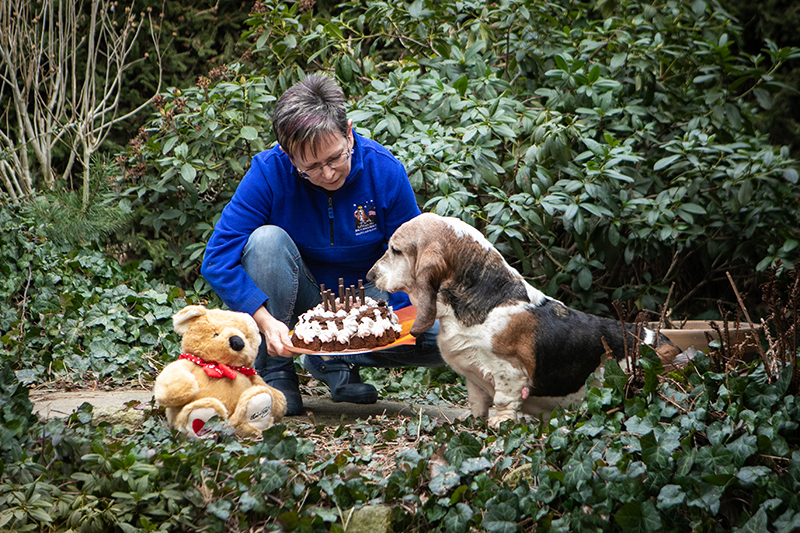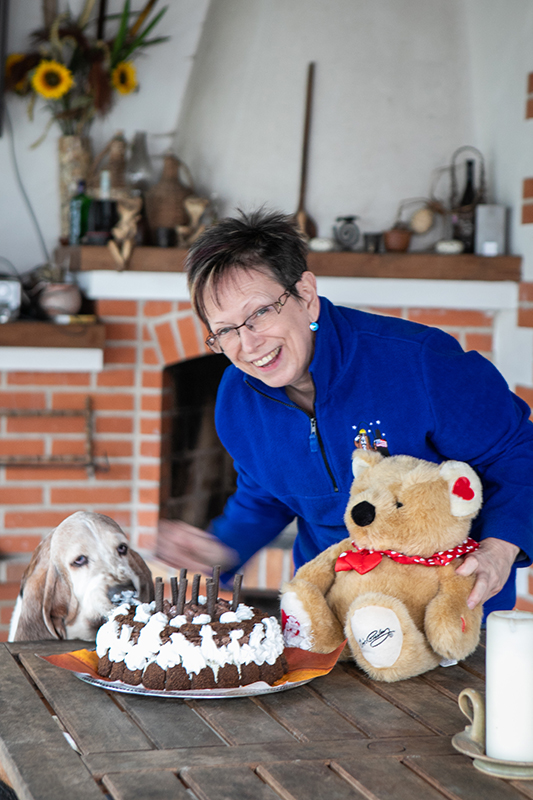 On 13th March 2019 our granny Ynes celebrated her 10th birthday in great style.
Greetings to all sisters and brothers! Wish you all sunshine as long as possible!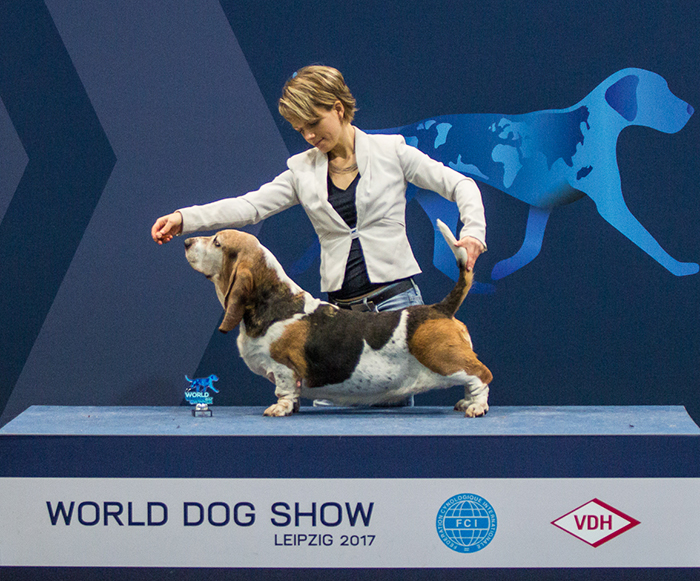 9.11.2017 World Dog Show Leipzig: Veteran World Winner 2017, judge: P.Harsányi (HU)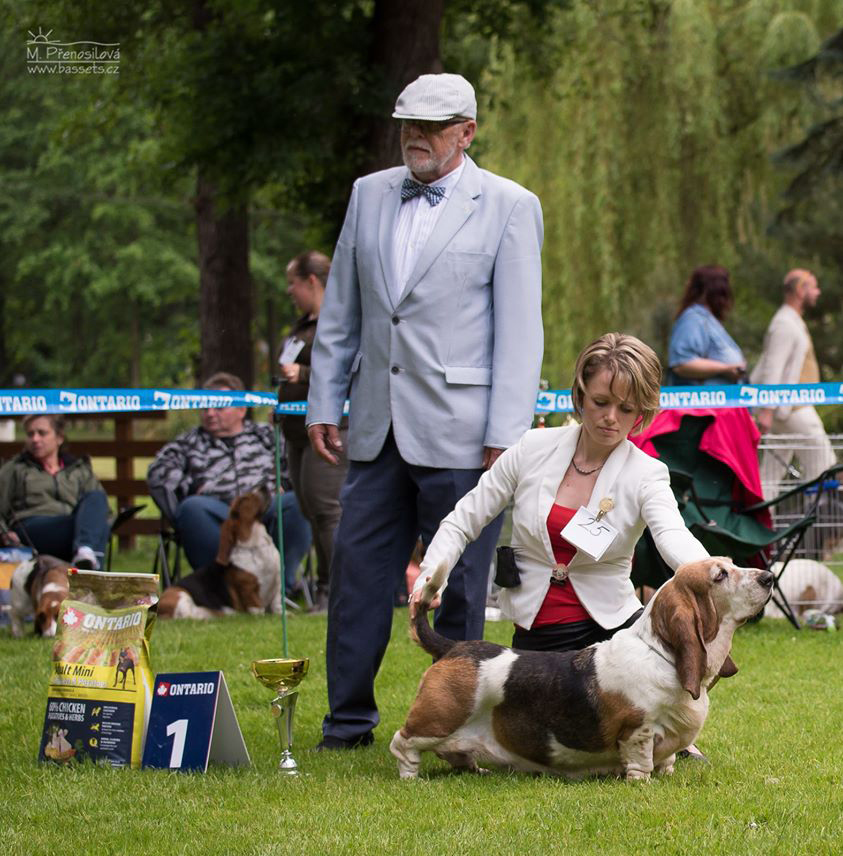 10.6.2017 Club show BK ČR - BOS & BEST VETERAN at Club show BK ČR, judge: P. Knudsen (DK).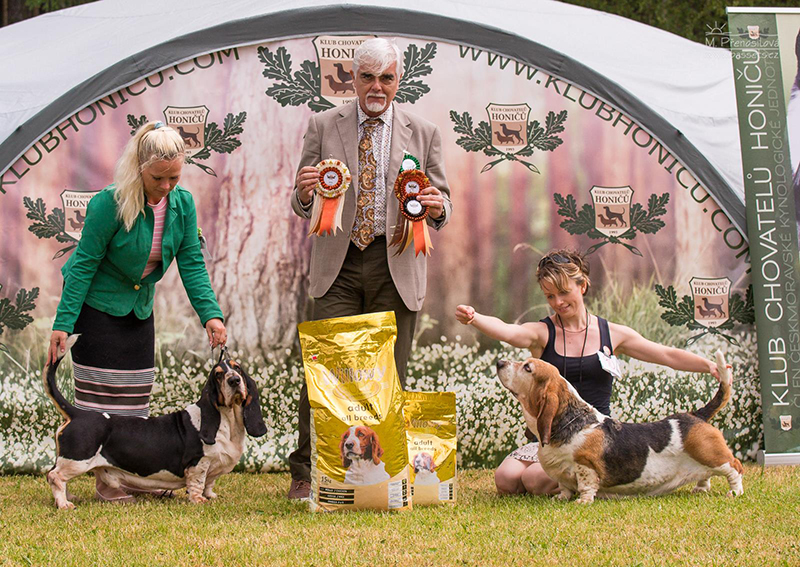 4.6.2017 Club show KCHH - BEST OF OPPOSITE SEX & BIS VETERAN at Club show KCHH - F.Lamarca (I), T. Havelka (SK).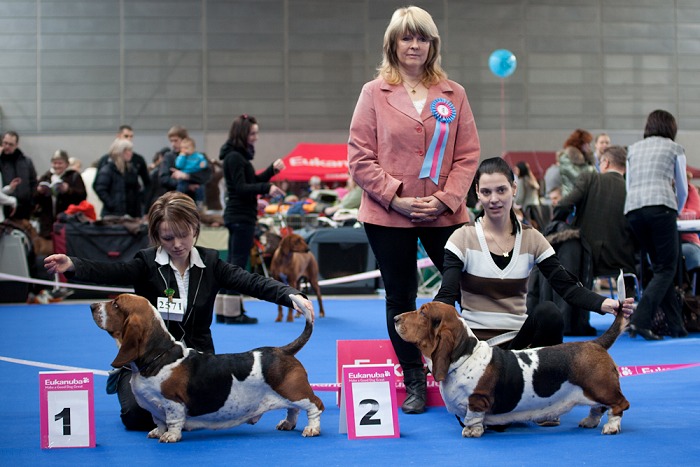 4.2.2012 - Ynes met conditions of C.I.E. and C.I.B.
DUOCACIB Brno, judge: L.Frnčová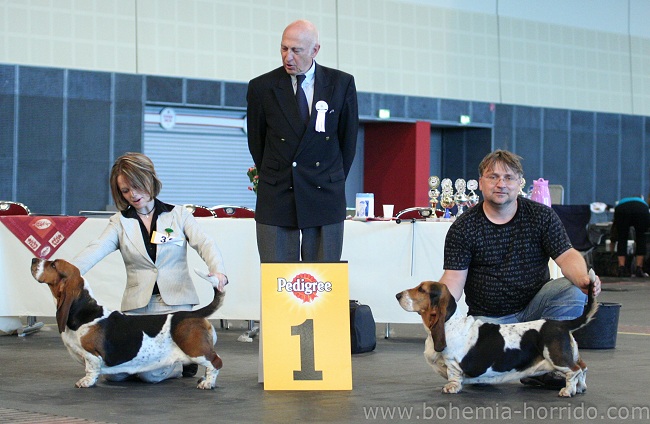 CACIB Bremen 2011, Germany - Ynes: VDH-Anwartchaft, CAC, CACIB / on the right - Catherine Bohemia Gorgony
Judge: W.Pepper (D)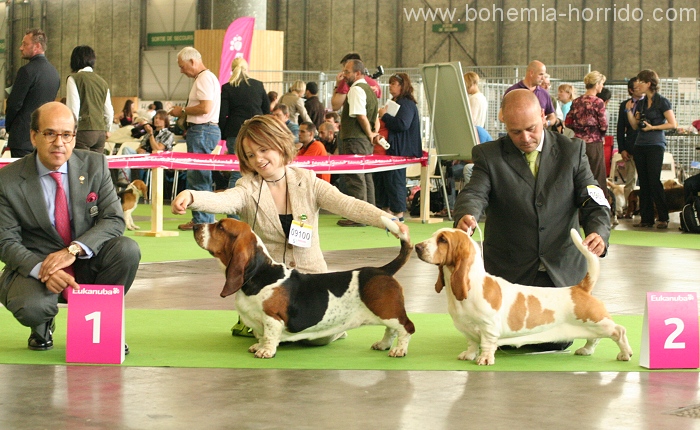 Championat de France 2011 , circuit show to WDS - Exc.1, rCAC (judge José Homem de Mello)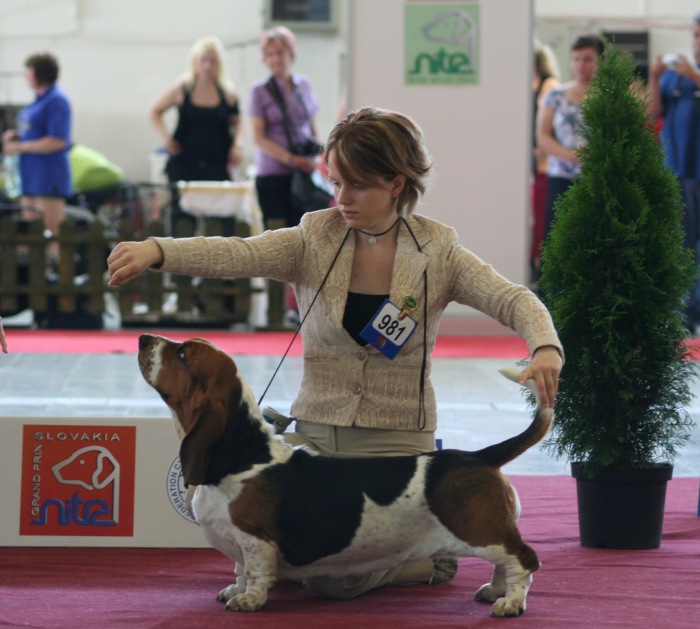 4.6.2011 IDS Nitra, Slovakia - CAC, CACIB, Grand Prix Winner, BOB, judge: T.Jakkel, HU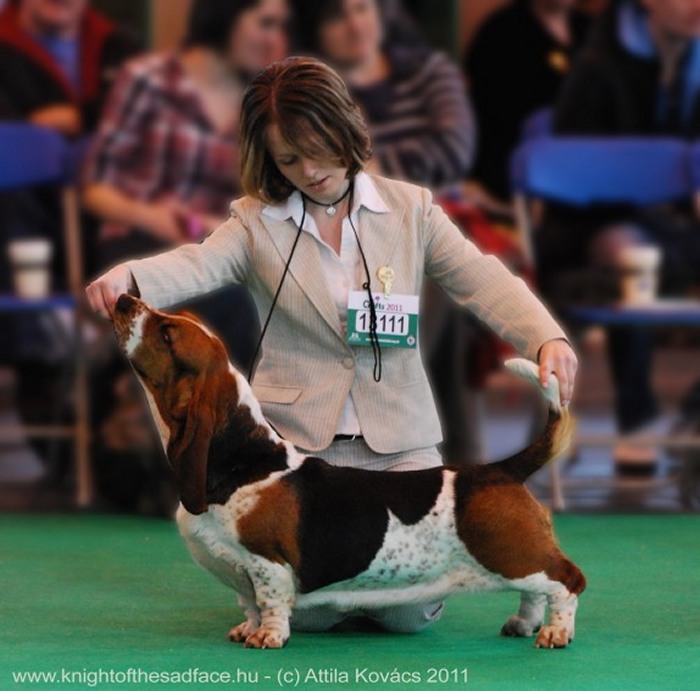 Crufts 2011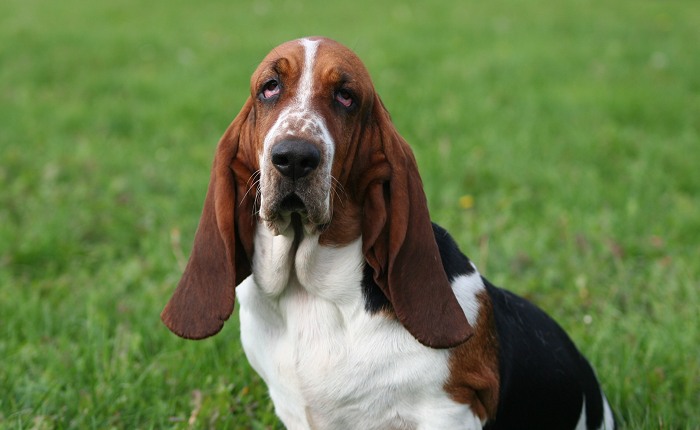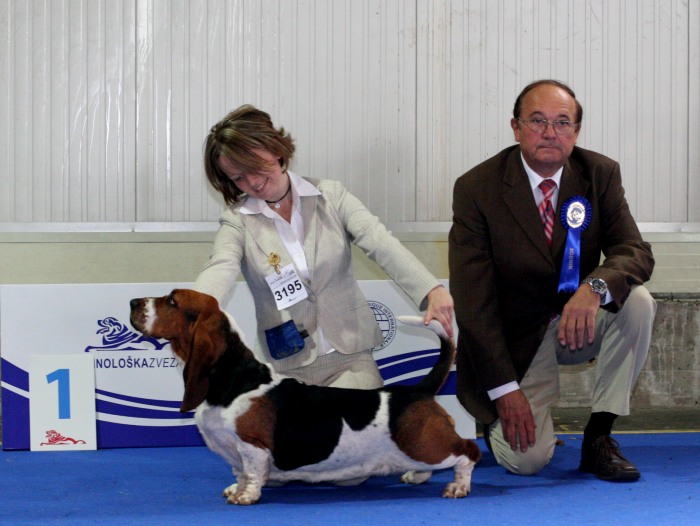 European Dog Show Celje 2010 - CAC (judge: H.Kliebenstein, DE)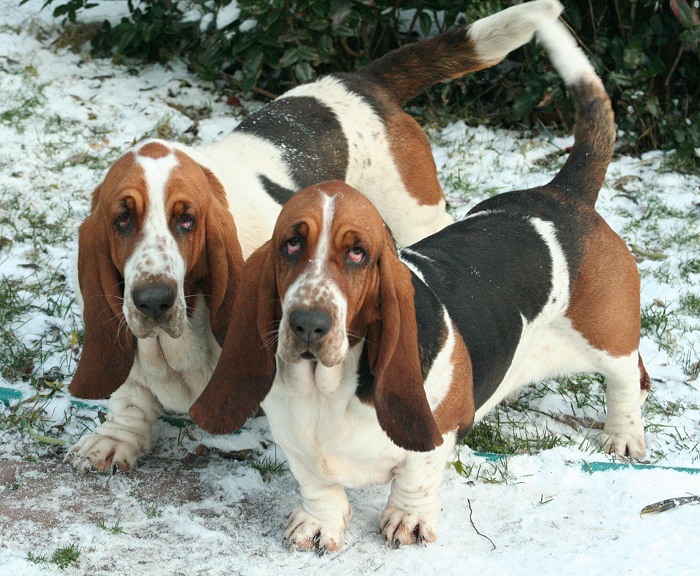 Ynes with her younger brother Al Capone, who lives at Australia in kennel Yarramba.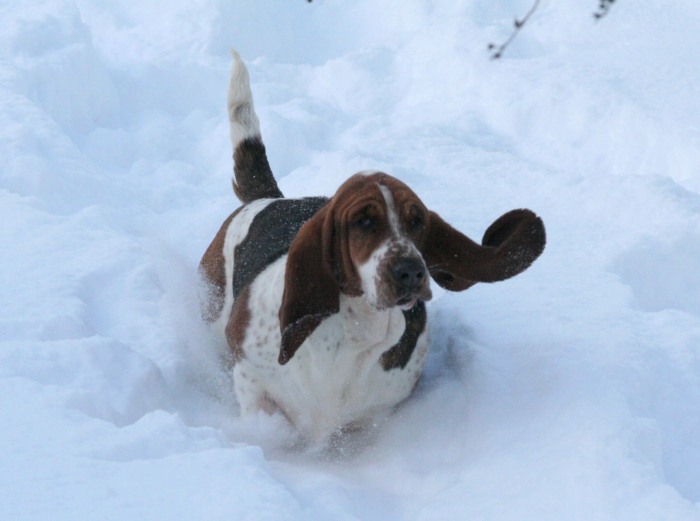 The snow torpedo.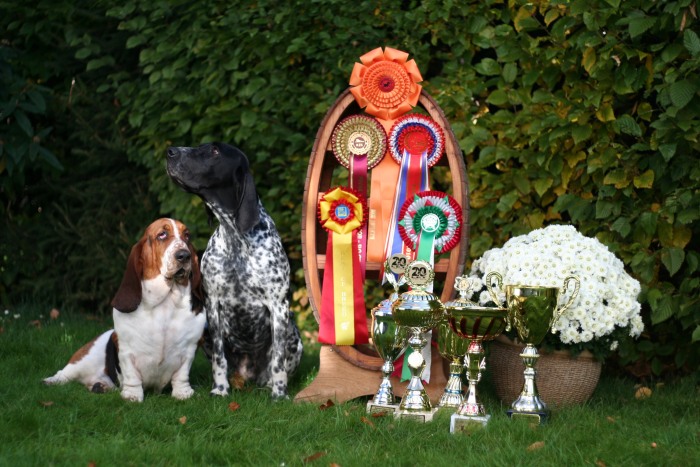 Our show stars of 2010 - Ynes Bohemia Horrido and Jazz od Smutné říčky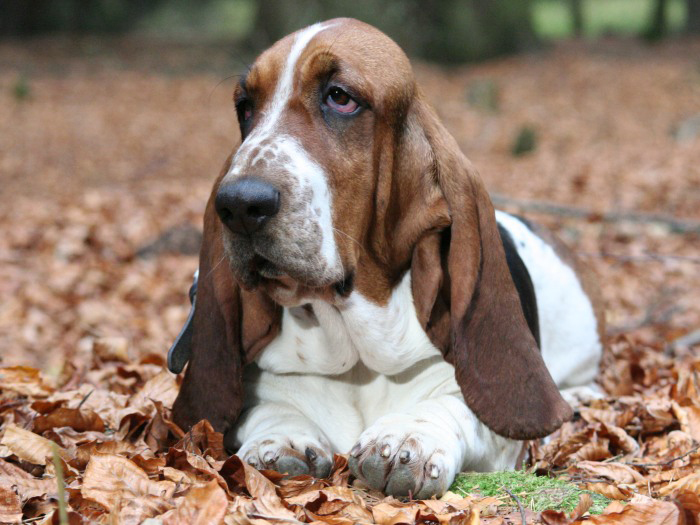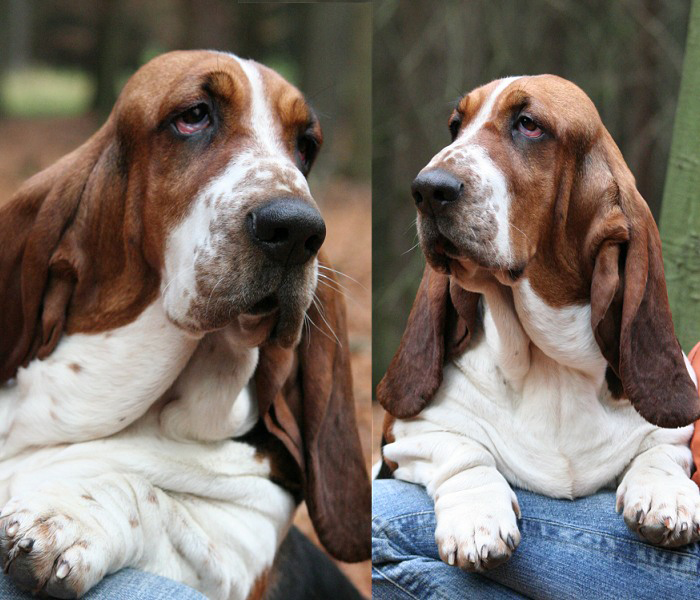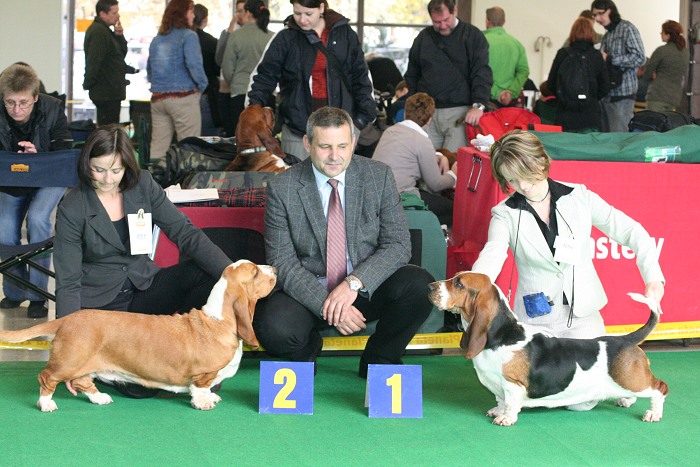 IDS České Budějovice 2010 - CAC and first CACIB (judge: V.Piskay, SK)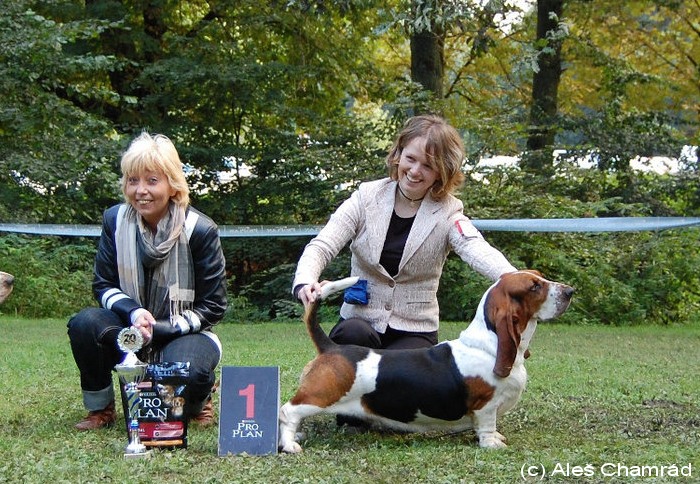 Jubileum Special Show of Bassetklub ČR - CAC and Best female (judge: V.Dvořáková)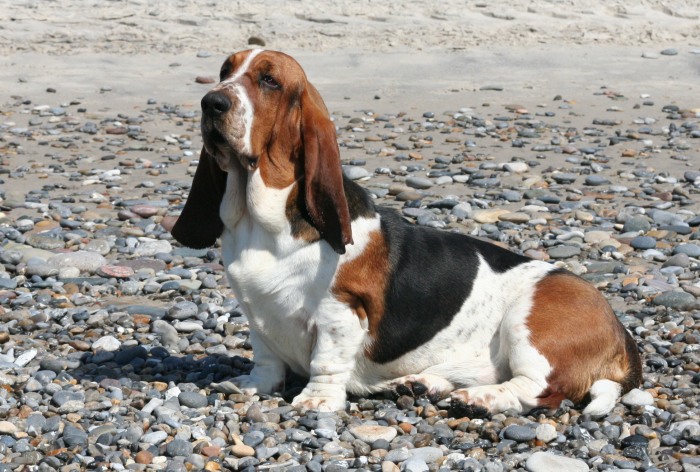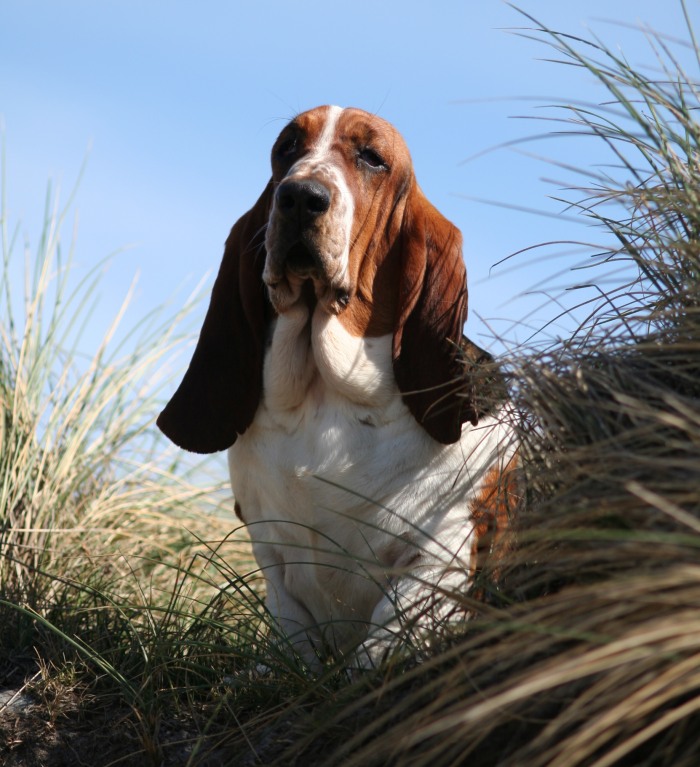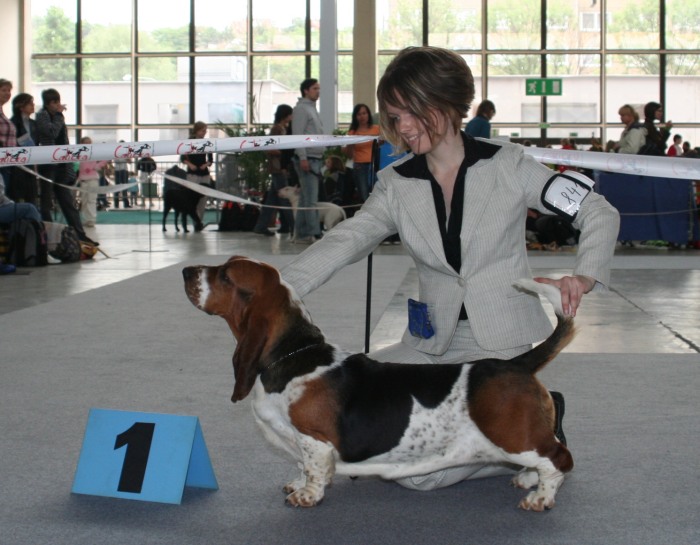 IDS Brno June 2010 - CAC and rCACIB (rozh. L.Frnčová)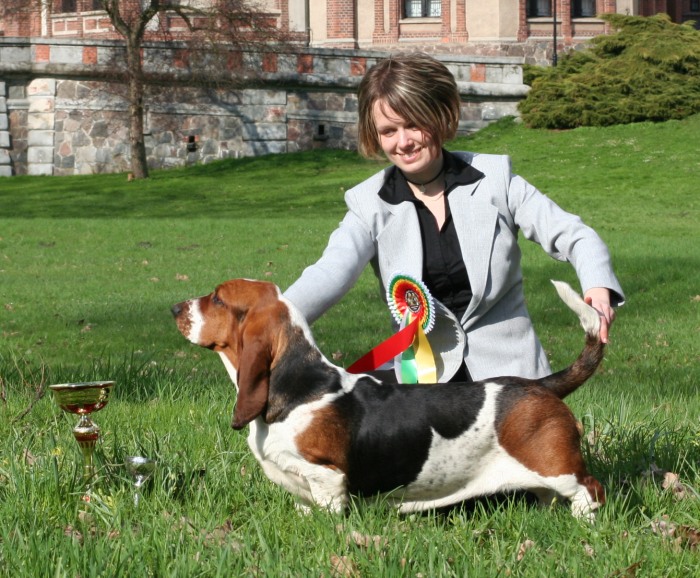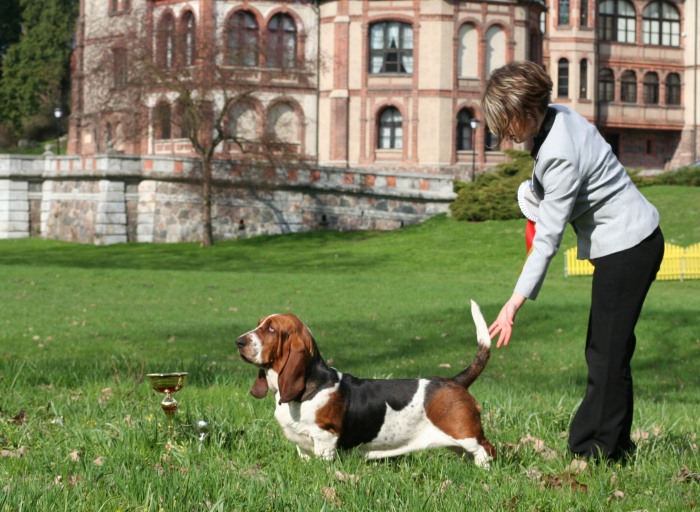 Club Show Poland 2010 - Best Junior Female, The Best Junior in Breed and BIS JUNIOR (judge: Flera Czaikovskaja, RUS)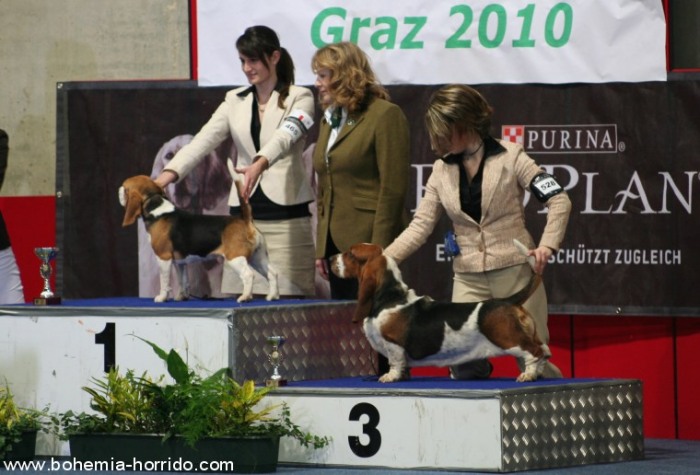 IDS Graz 2010, Austria - Jugendbester, BOB, 3rd BIG Junior and 5th BIG (judge: H.Ahrens and S.Jarmer)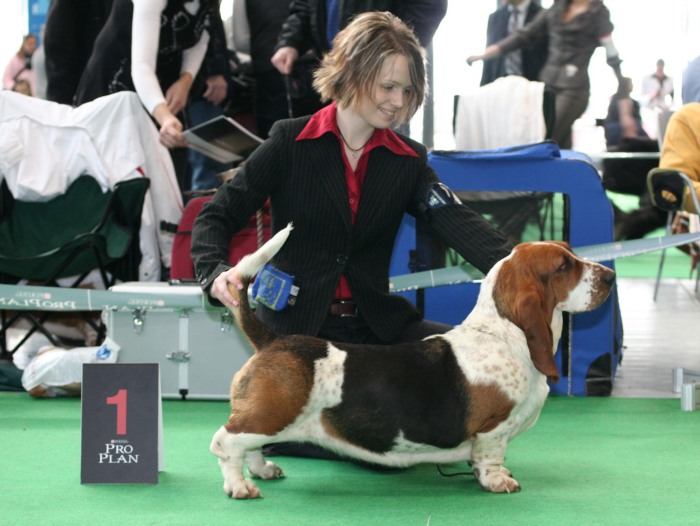 IDS Brno February 2010 - CAJC, JUNIOR BOB, JUNIOR BIG (judge: D.Lantin-Letroy, BE and M.Václavík)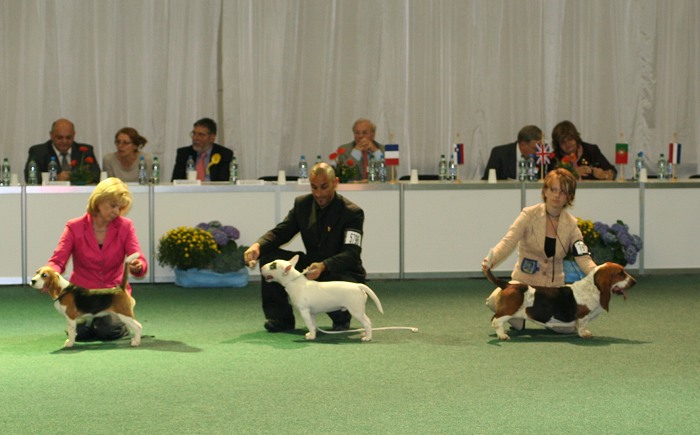 World Dog Show Bratislava 2009 - YNES BOHEMIA HORRIDO - out of many puppies of many breeds,
Ynes got among top 7 puppies of the day!!! (judge: A.Mania, PL)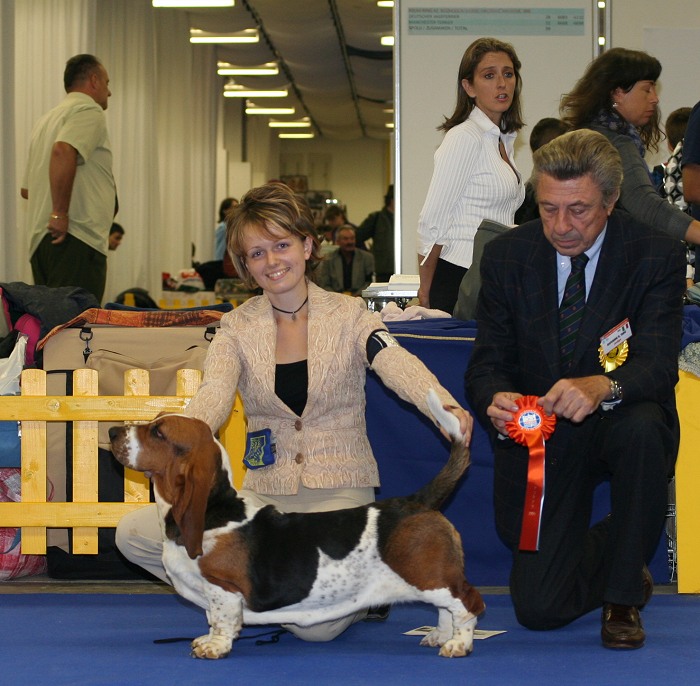 World Dog Show Bratislava 2009 - YNES BOHEMIA HORRIDO - The Best Puppy out of 3 females in class
and other 3 puppy males (judge: Tabo Giovanni Battista, Italy)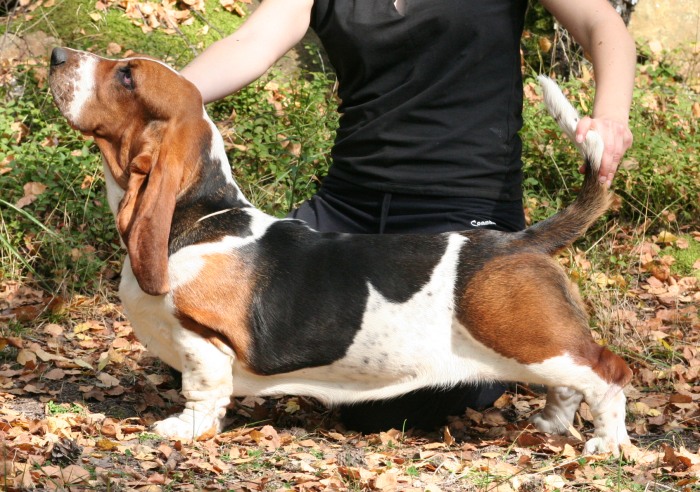 6 months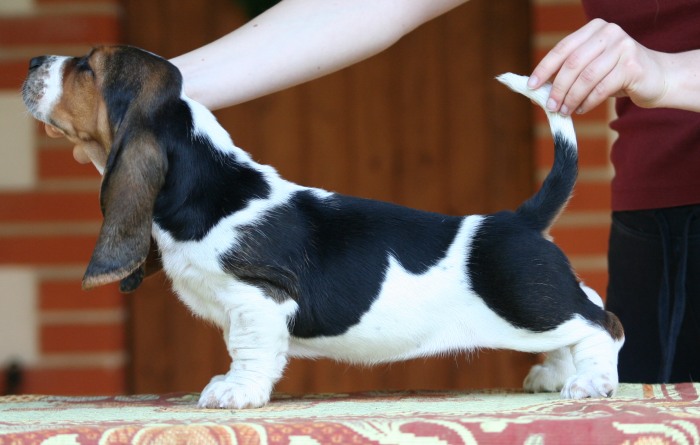 6 weeks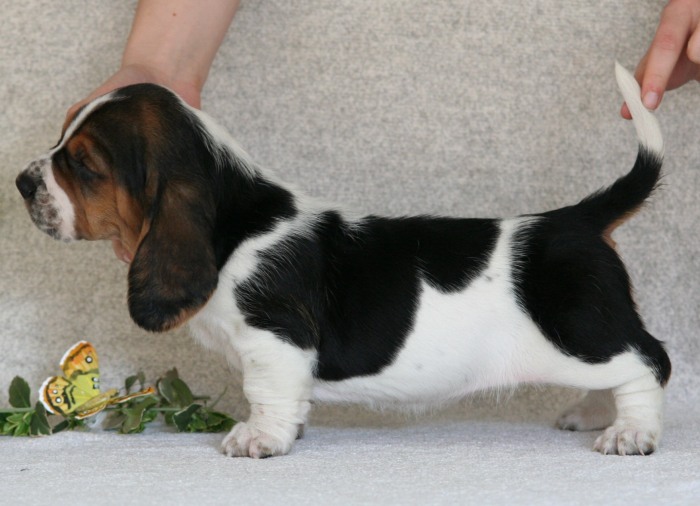 1 month